"So,
I love you because
the entire Universe conspired
to help me find you."
– Paulo Coelho
Juliya + Daniel have this magnetism about them. They're both so down-to-earth and wildly in love with one another and life. When they're together, you can feel the intensity of their connection and it's pure magic! After meeting them, it was obvious that adventure is a regular part of their relationship, and so of course that's how they decided to express their commitment to one another.
They chose a stunning area along the Oregon coast where the views are out of this world. Standing atop a cliff overlooking the rocky surf below, Juliya + Daniel exchanged the most authentic and powerful handwritten vows I've ever heard, which were intensified by the heavy whipping wind and misty clouds. They were fearless and daring, walking out on the fenced-off ledge and to experience the thrill of life. She was barefoot and grounded, her long veil swirling in the strong gusts. He confidently held her as they breathed in the sea air.
The entire afternoon was spent moving up the coast to experience more of the breathtaking scenery. Through forests and beaches, they held hands and marveled at the deep love they felt for each other. The day was so surreal and awe-inspiring, as if it were a dream — the kind that's so good, you pinch yourself to make sure it's actually happening.
The Oregon coast has always held a special place in my heart; it's my home away from home and lifelong getaway destination. From beach trips as a kid, to the first road trip with my (now) husband, to our honeymoon spot, and now our anniversary/family vacation spot, this area has always entranced me. My family were able to come along for the fun, playing on the beach a few miles away while I explored the scenery with these two, Juliya's sister, and their talented cinematographer.
The day Juliya + Daniel said "I do" will forever be another treasured coastal adventure in my memory, and perhaps more daring elopements will bring me back to those waves and salty air soon. A huge congrats to these two amazing humans on their new adventure!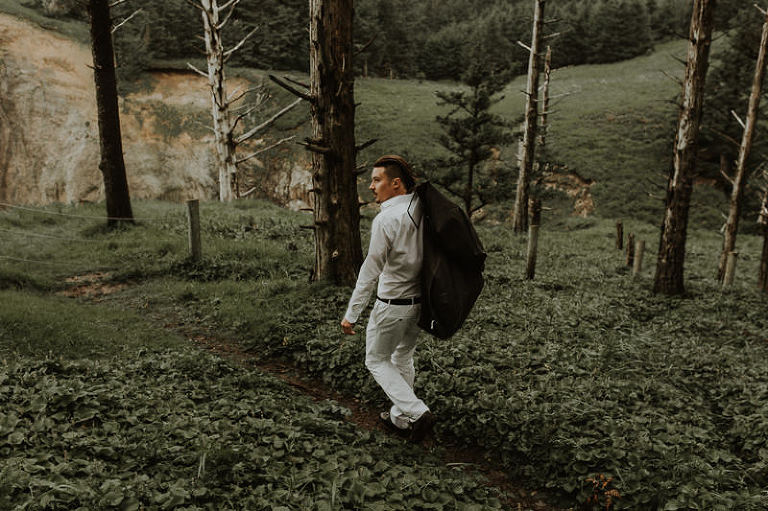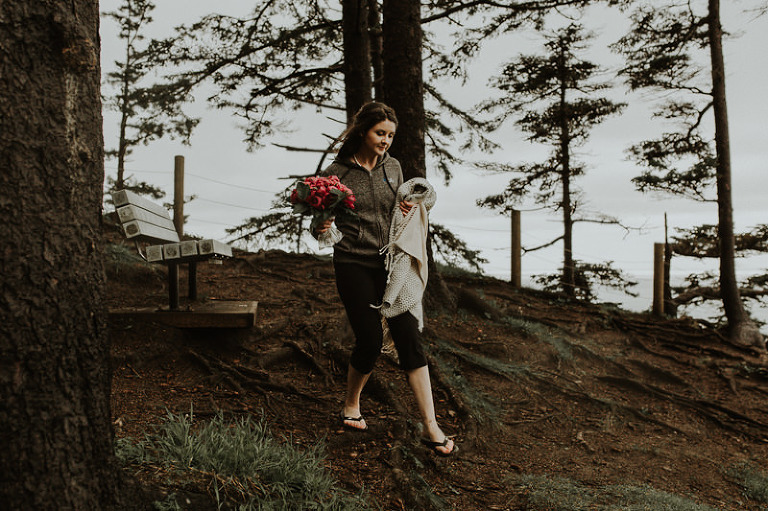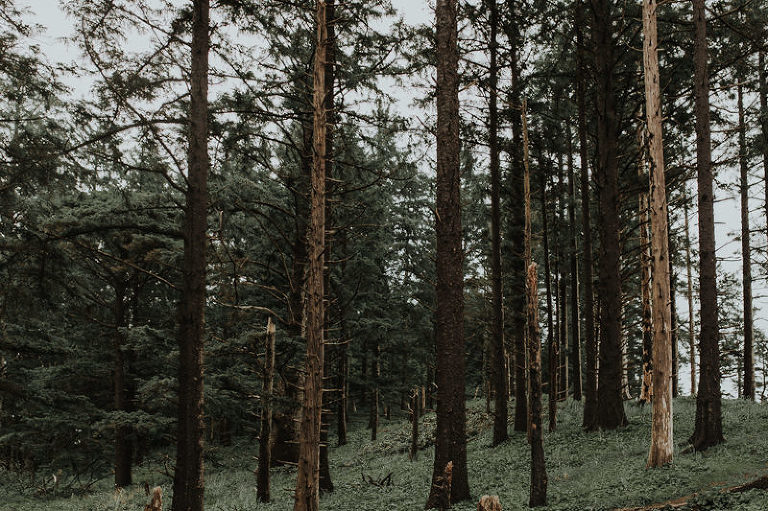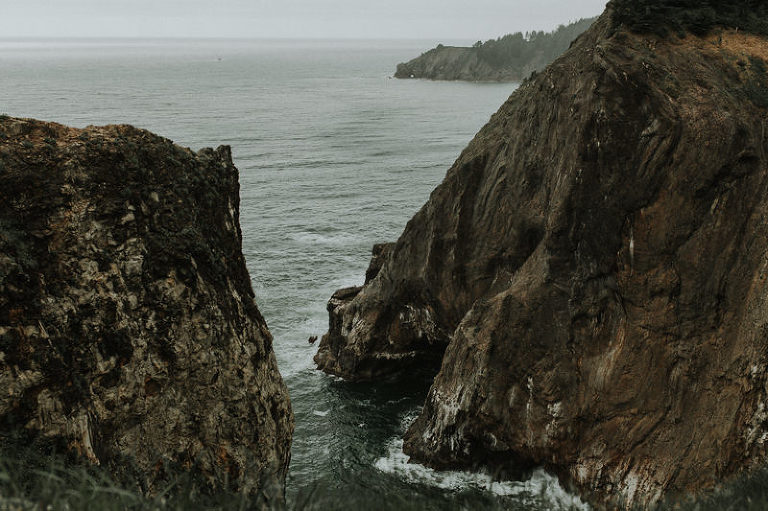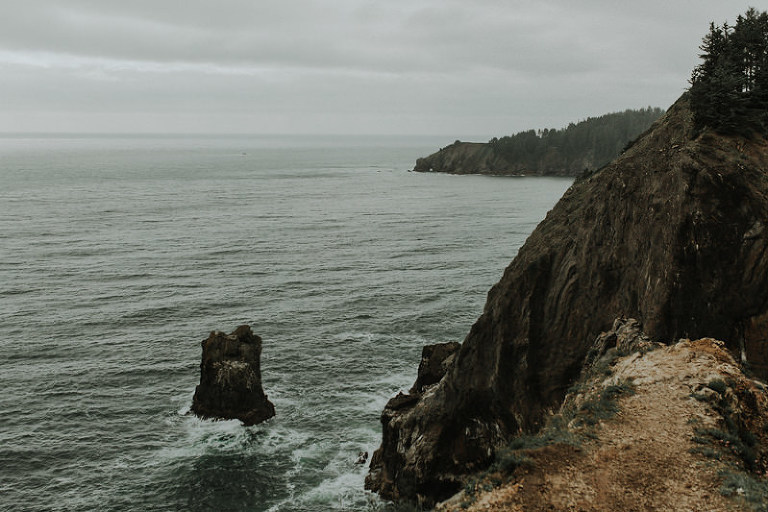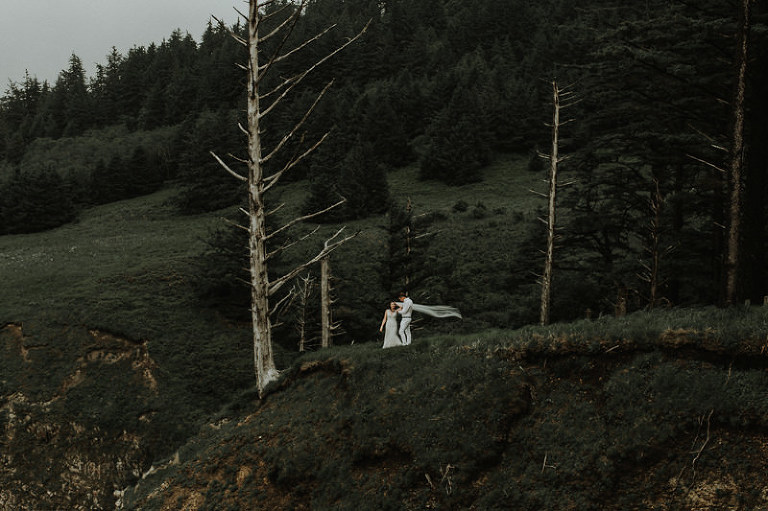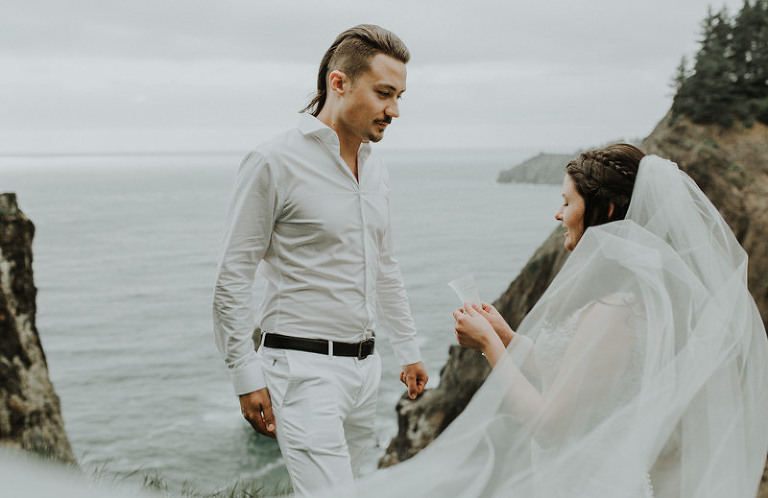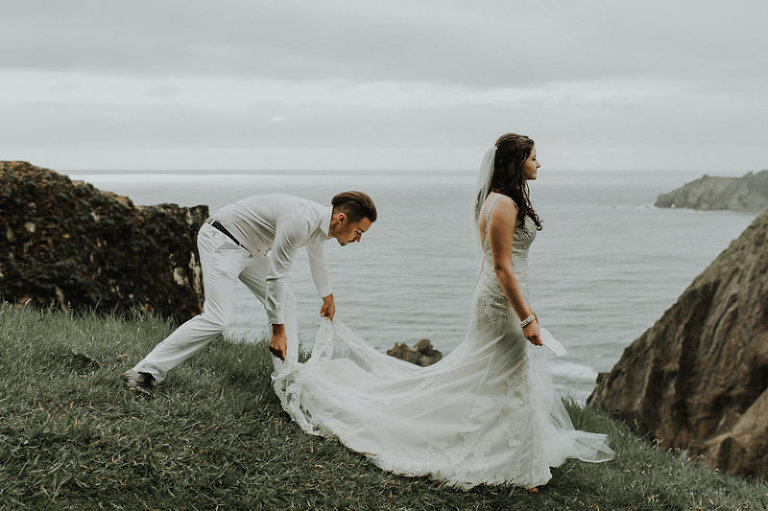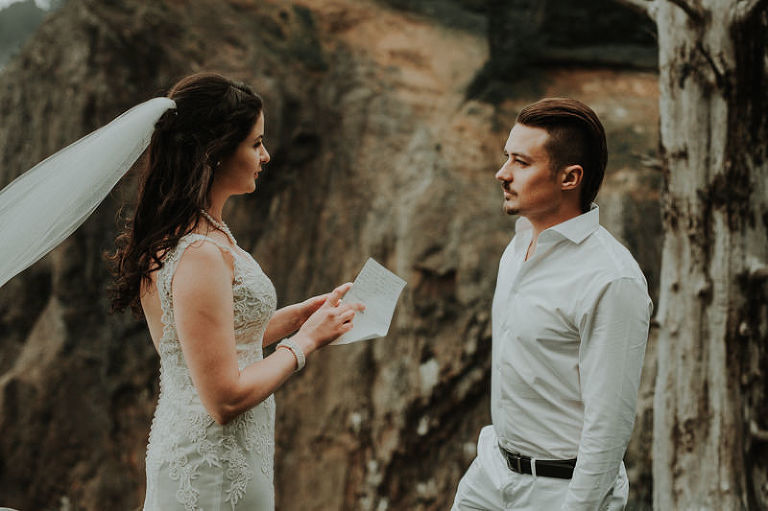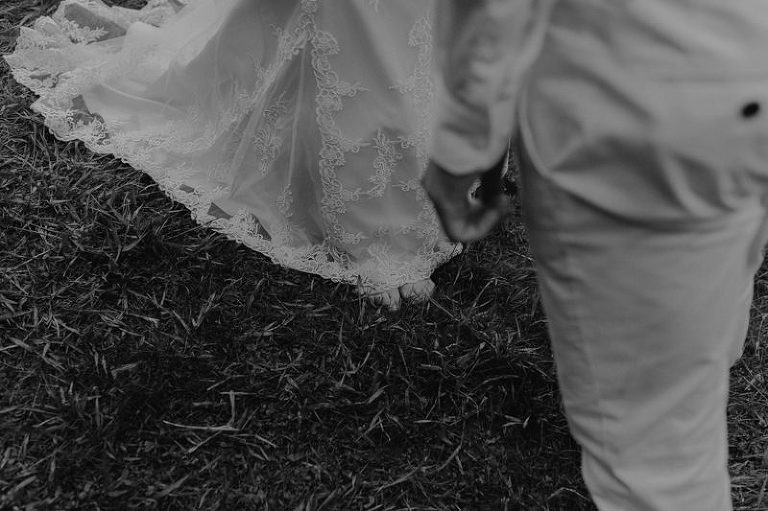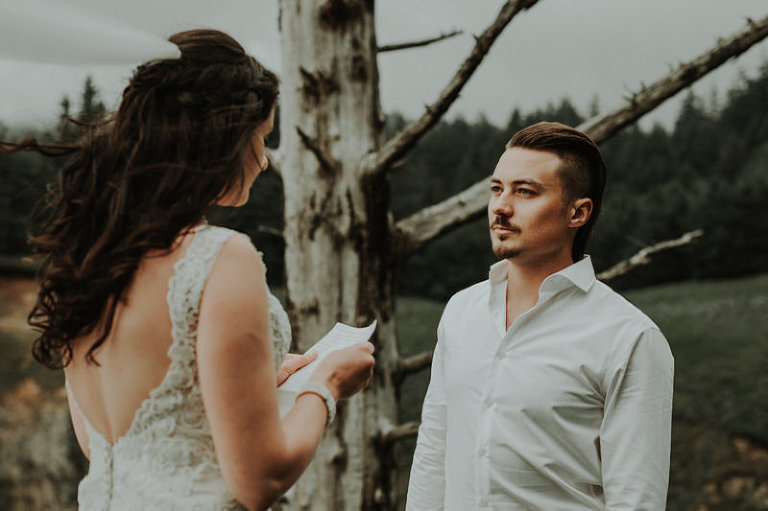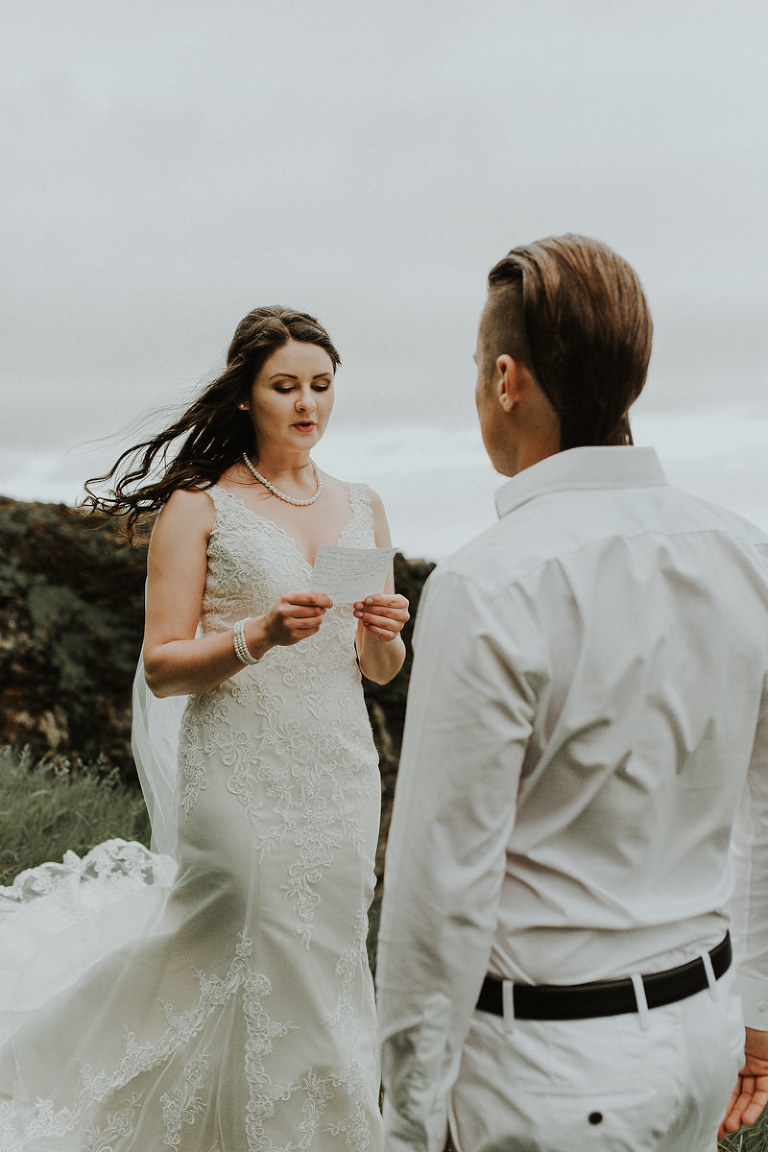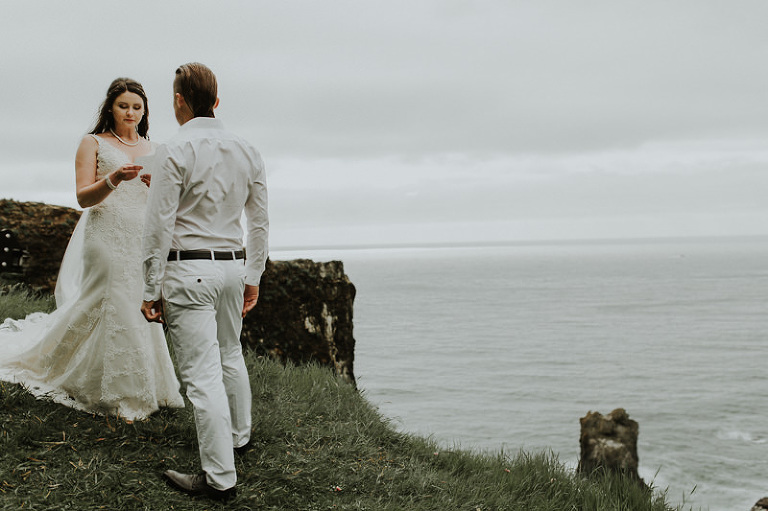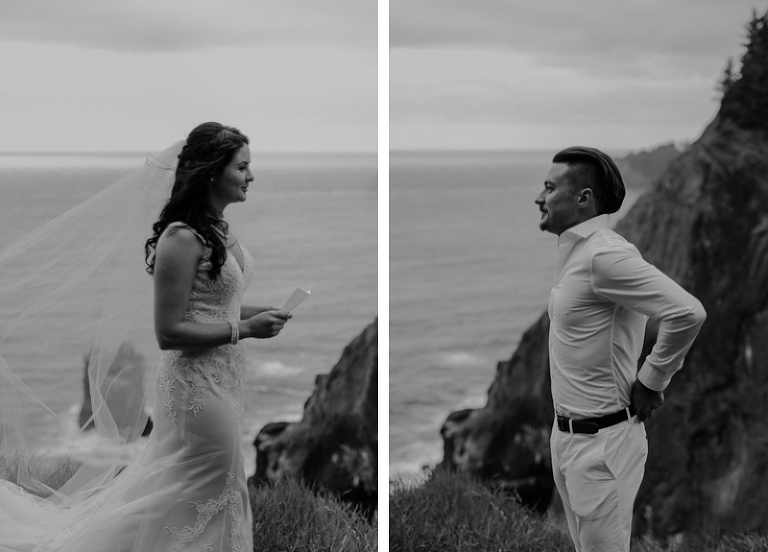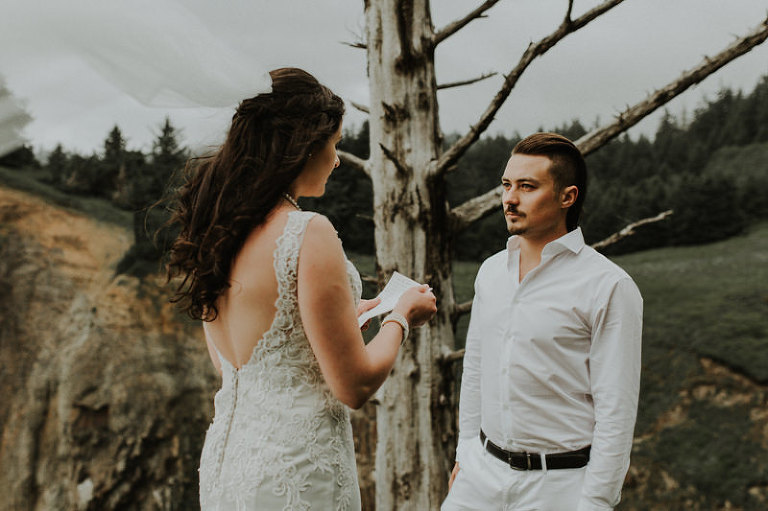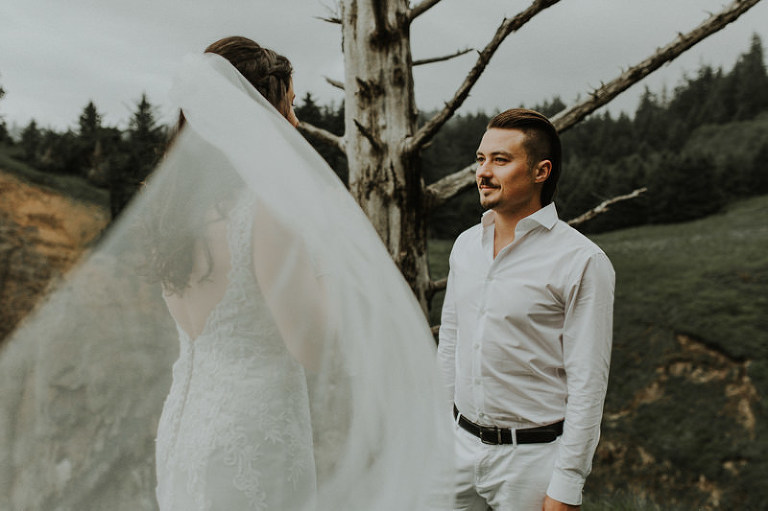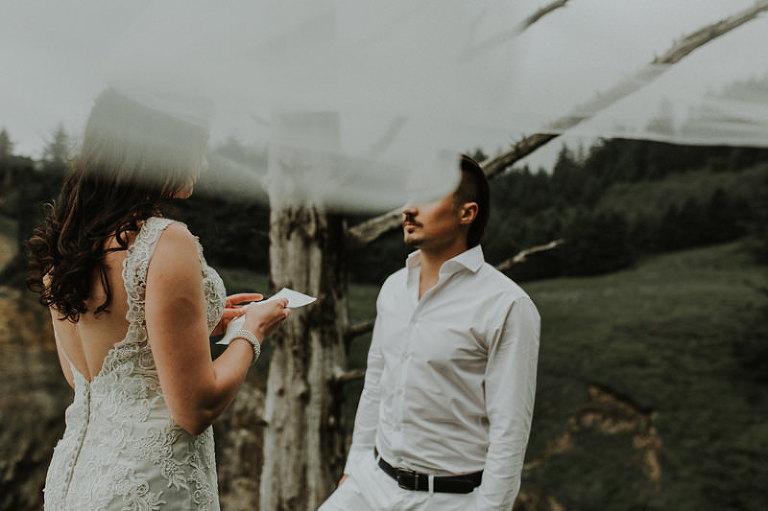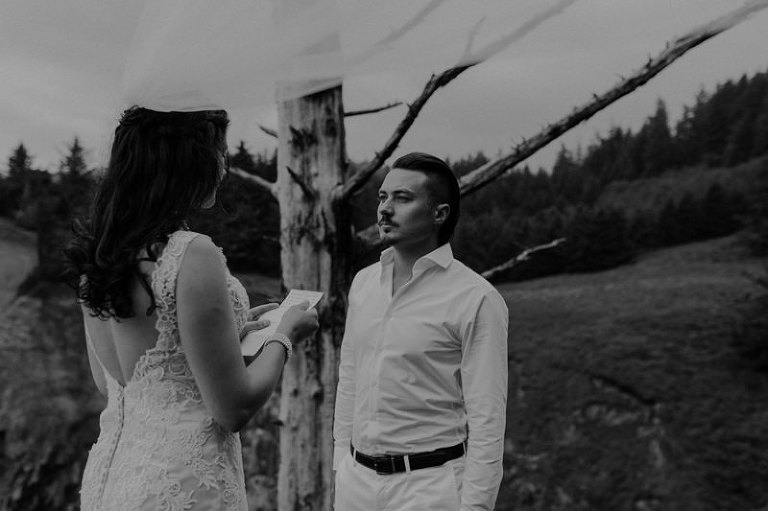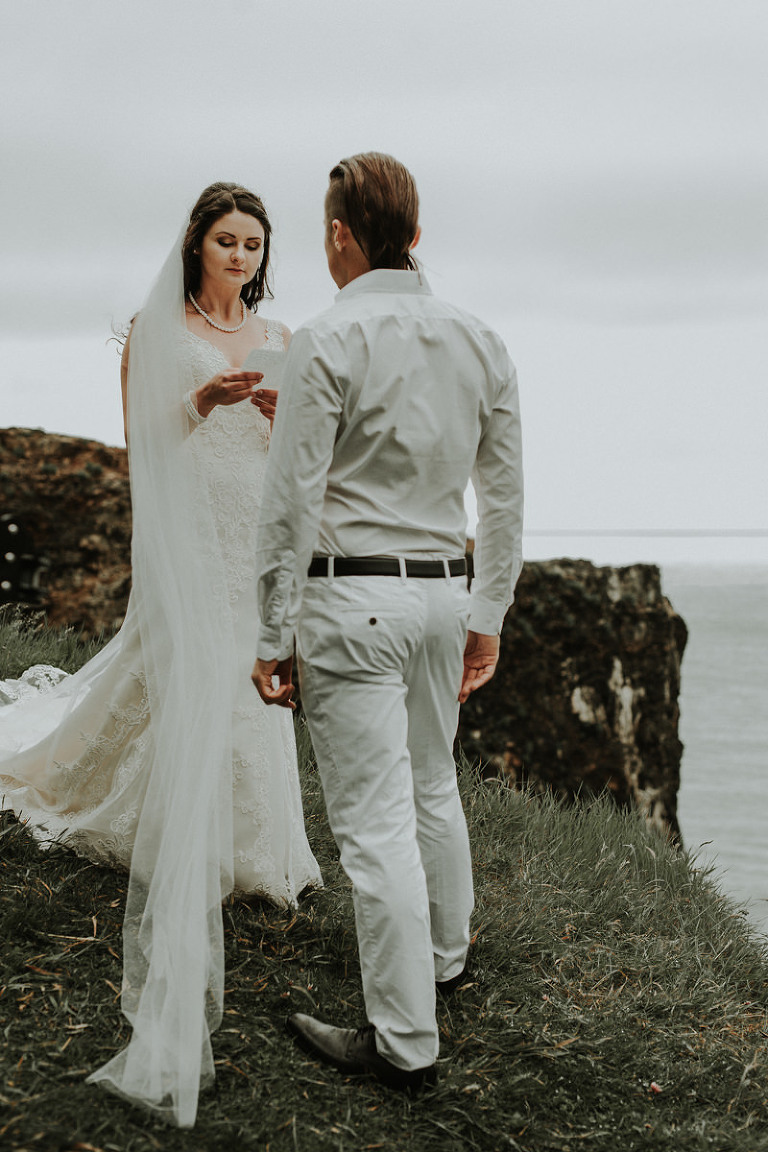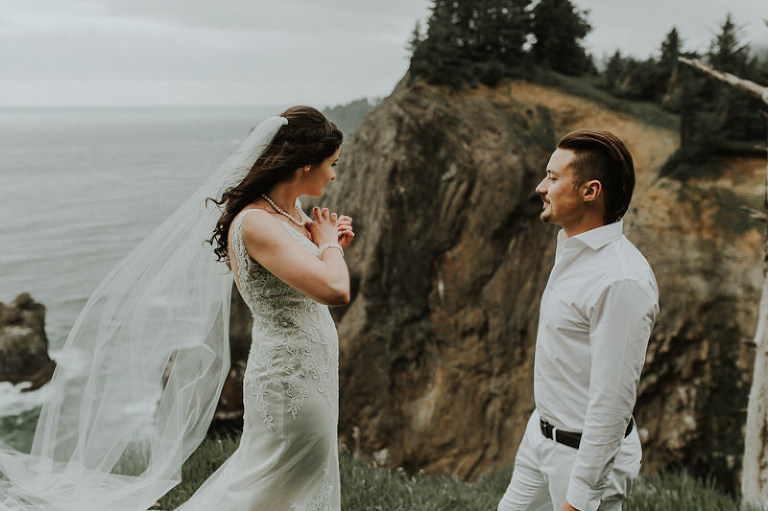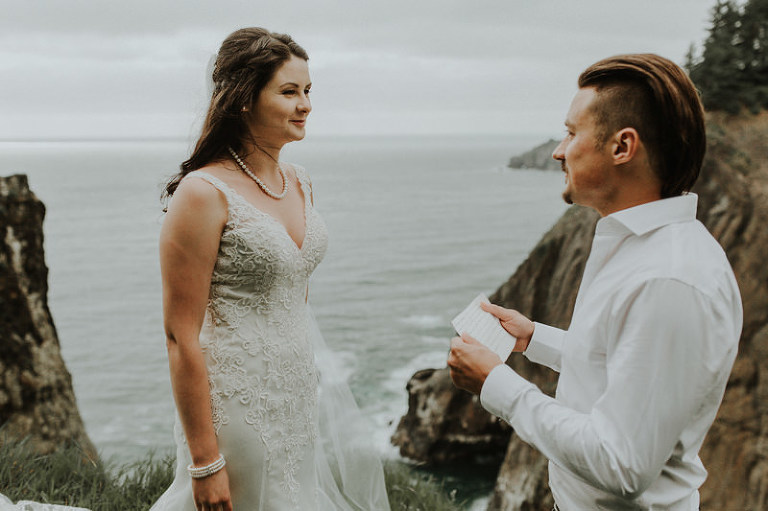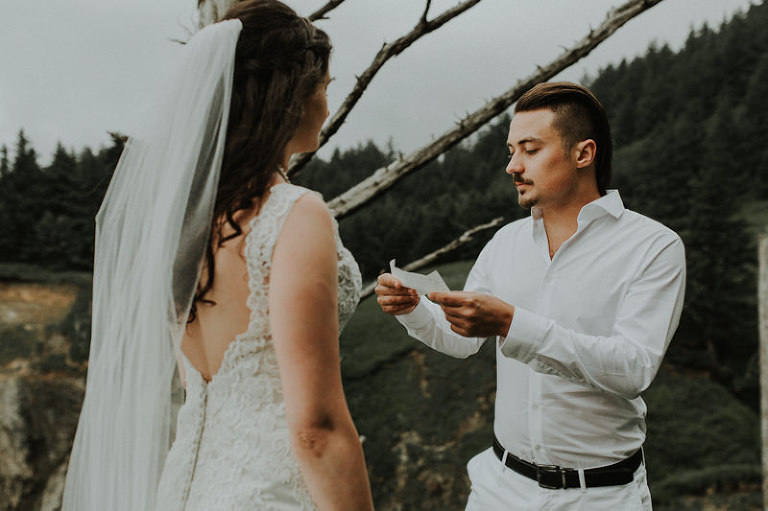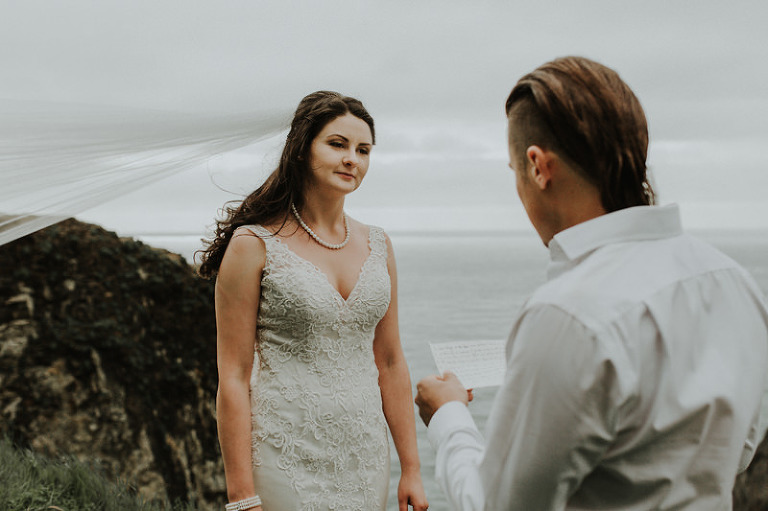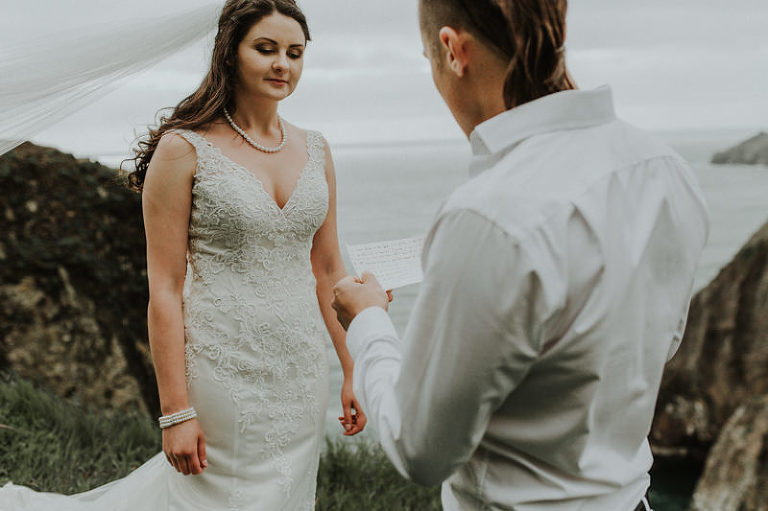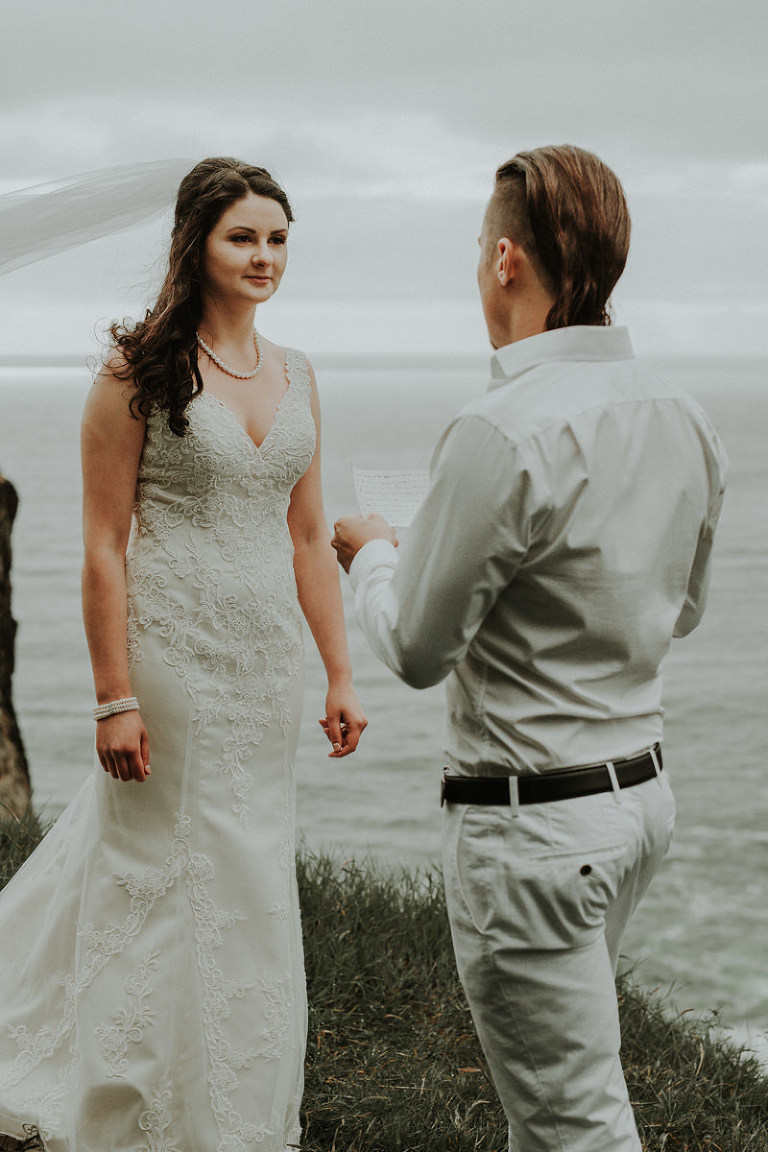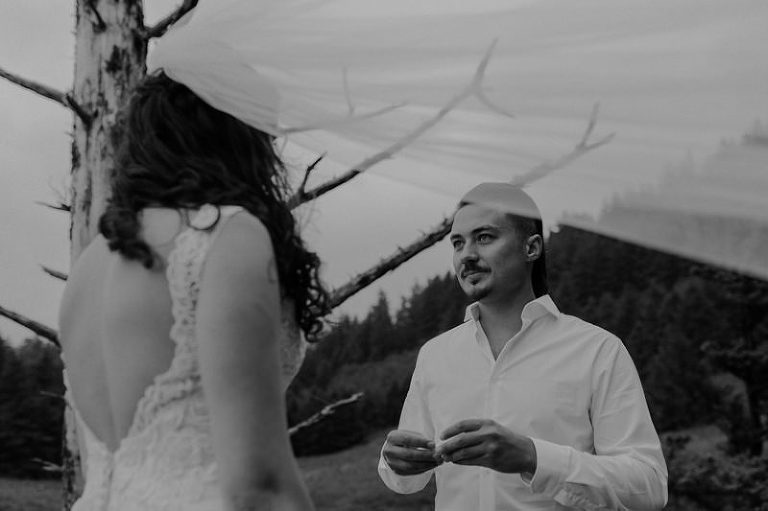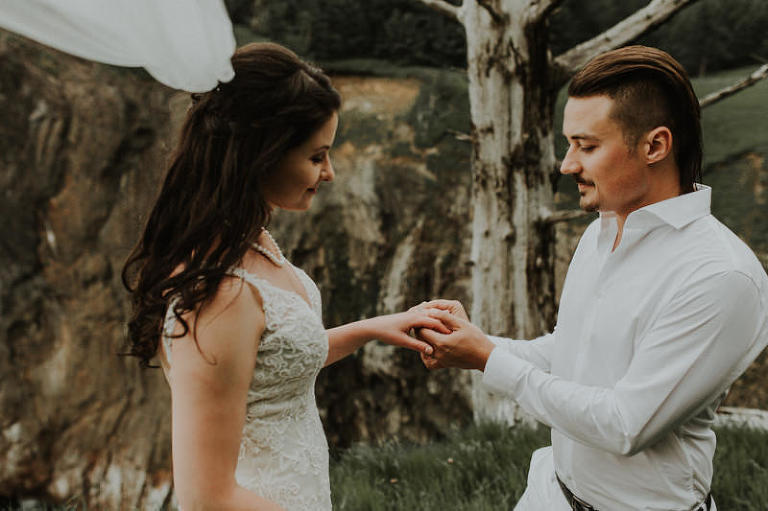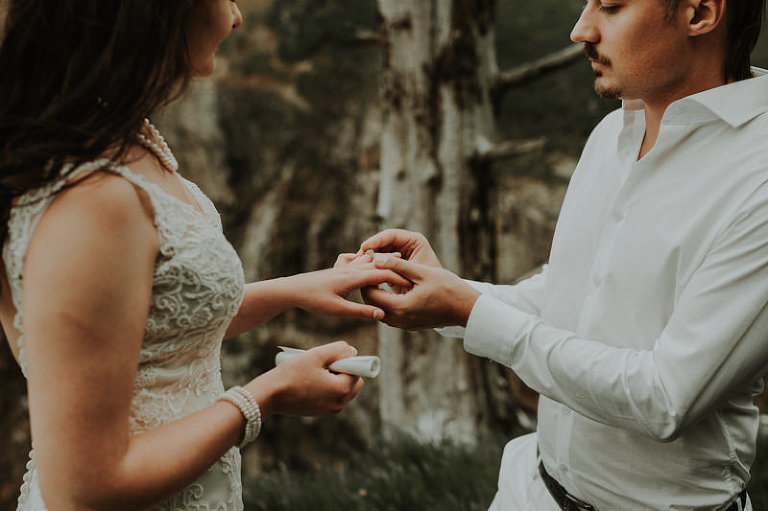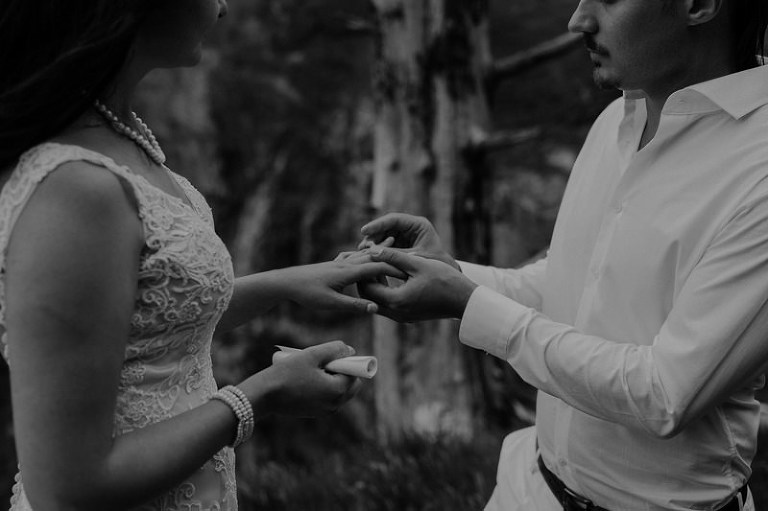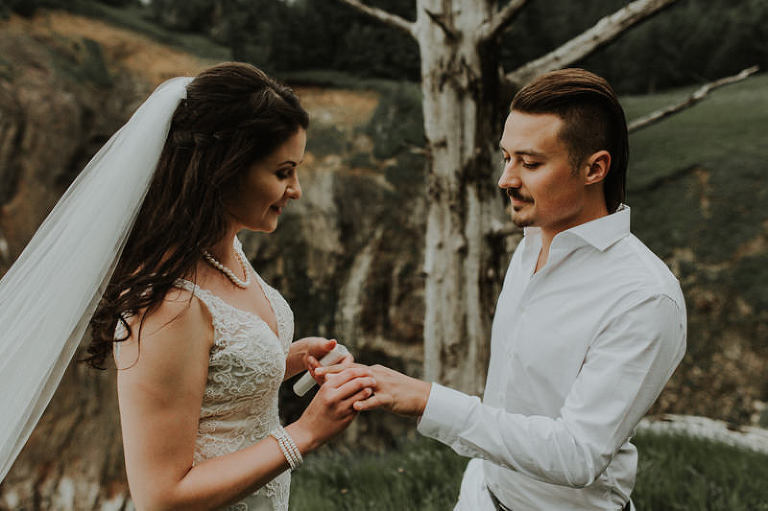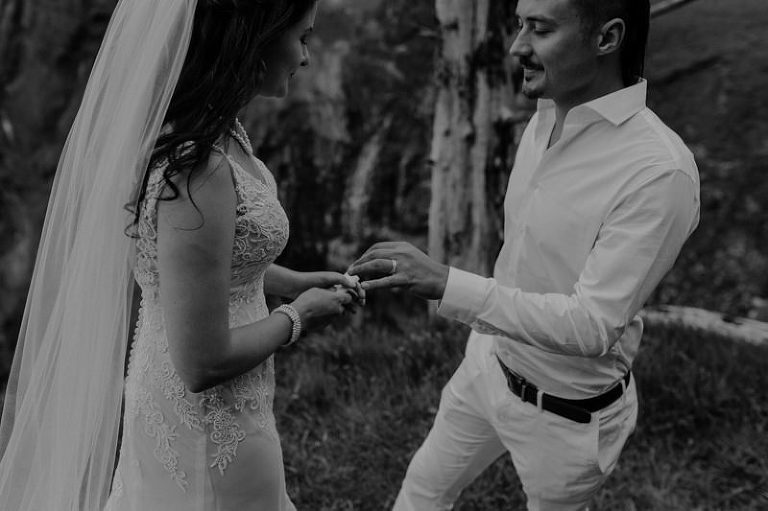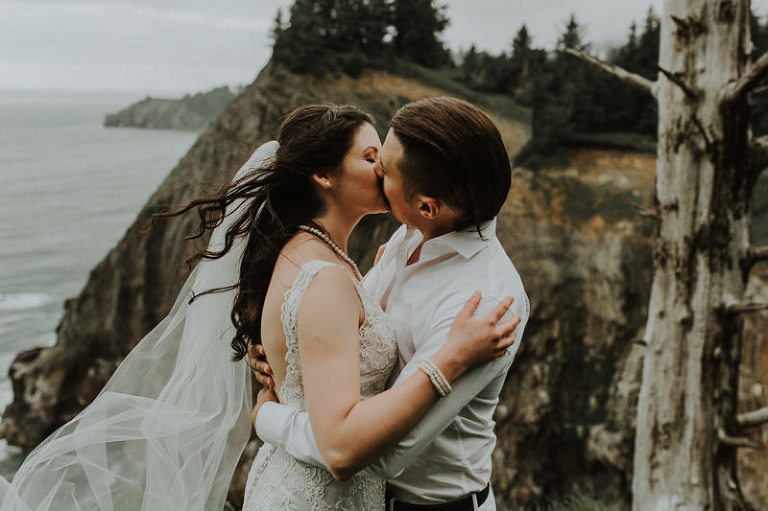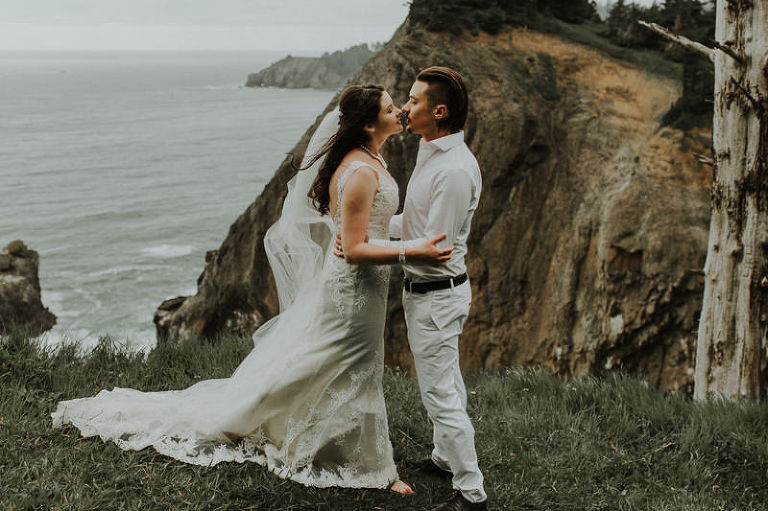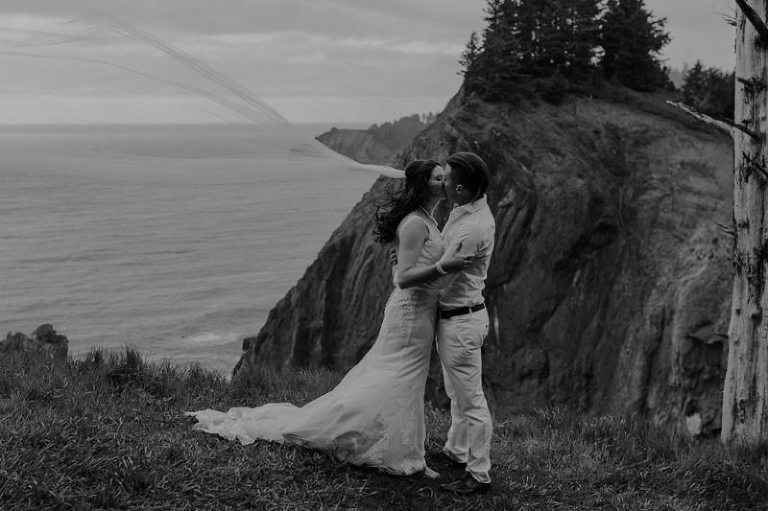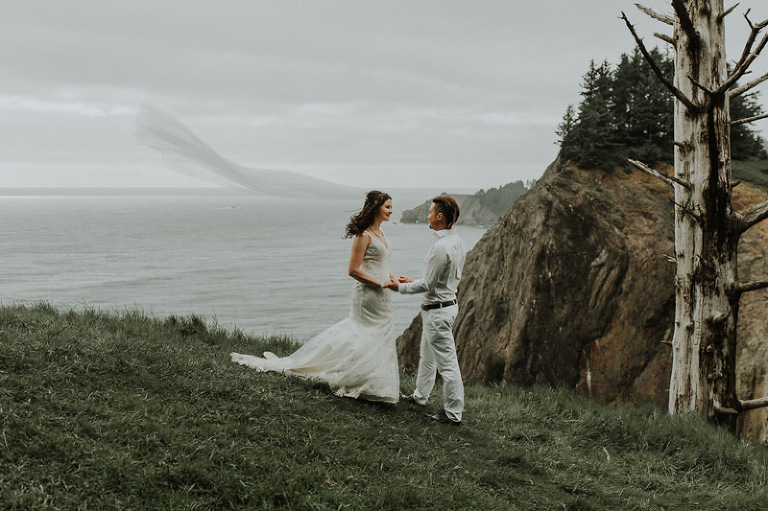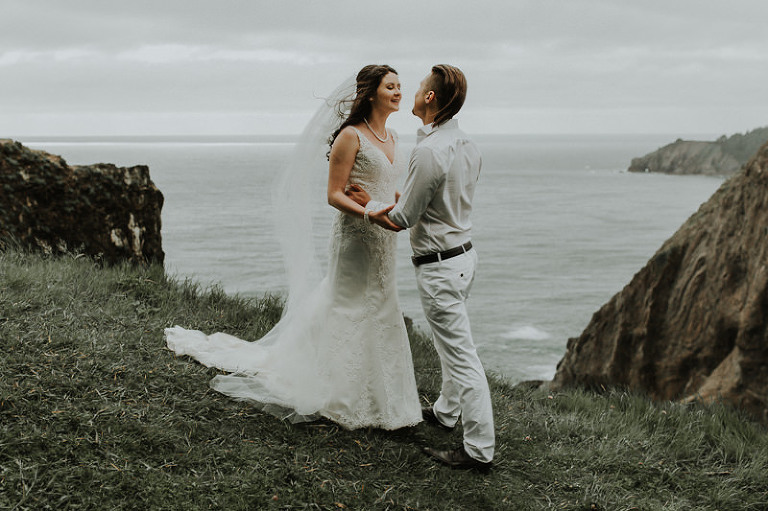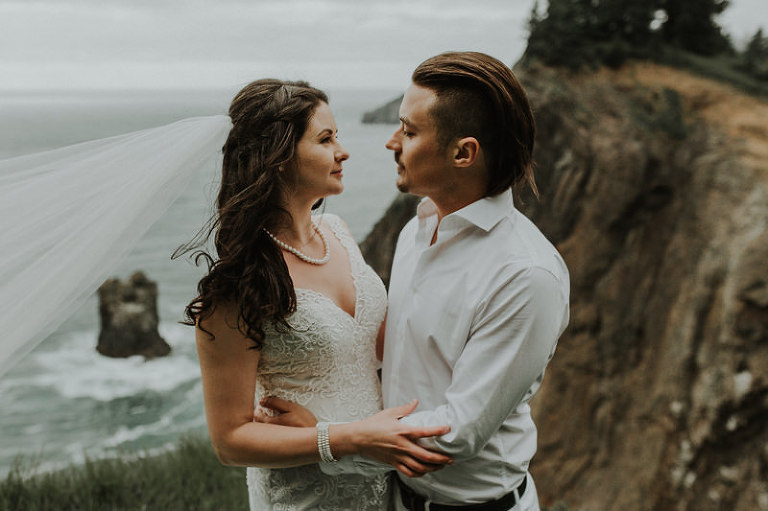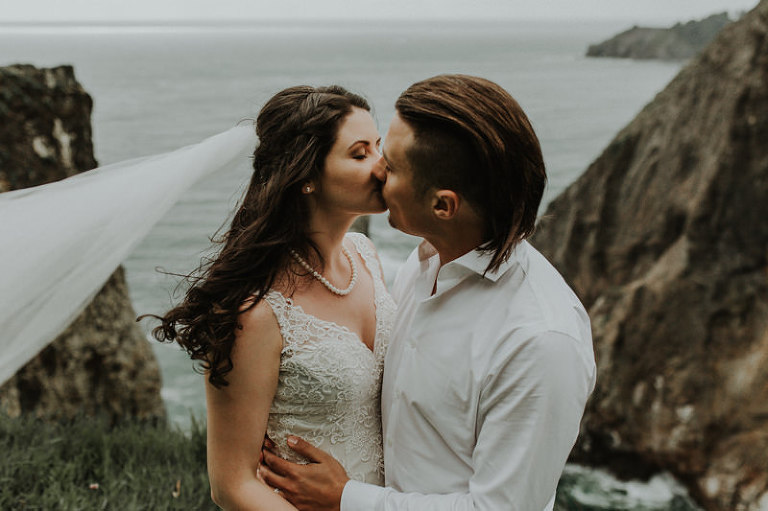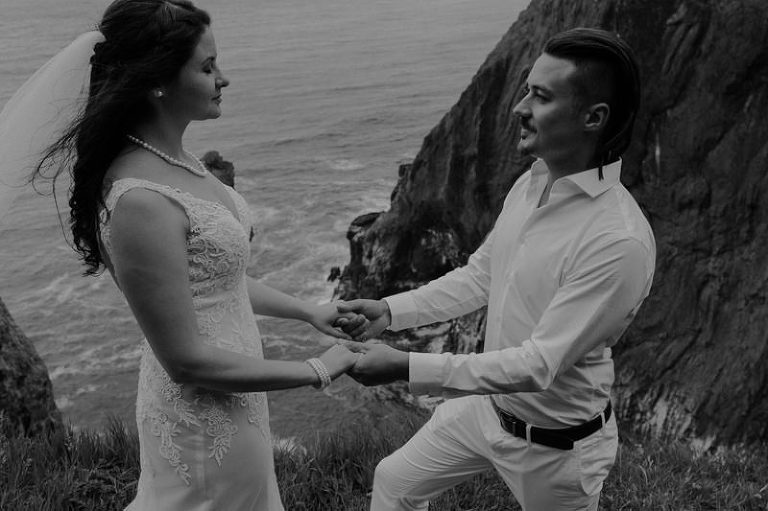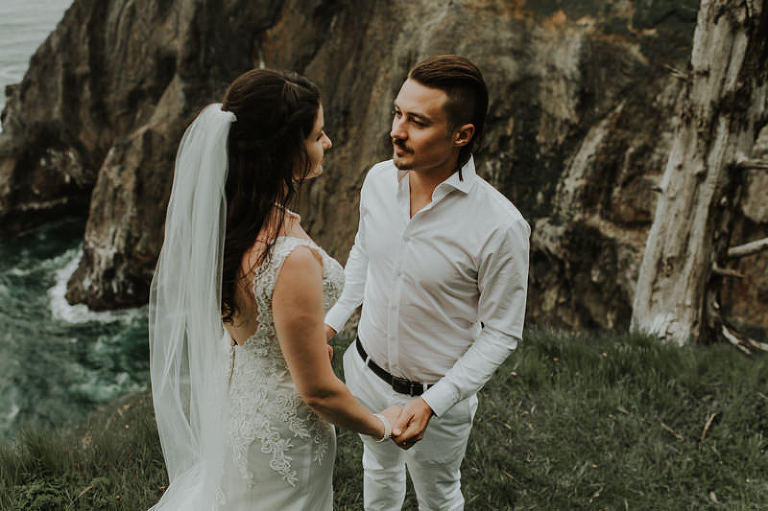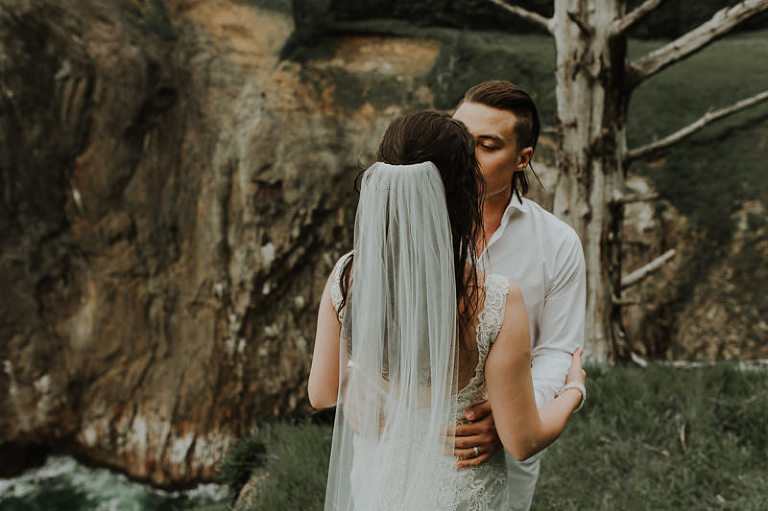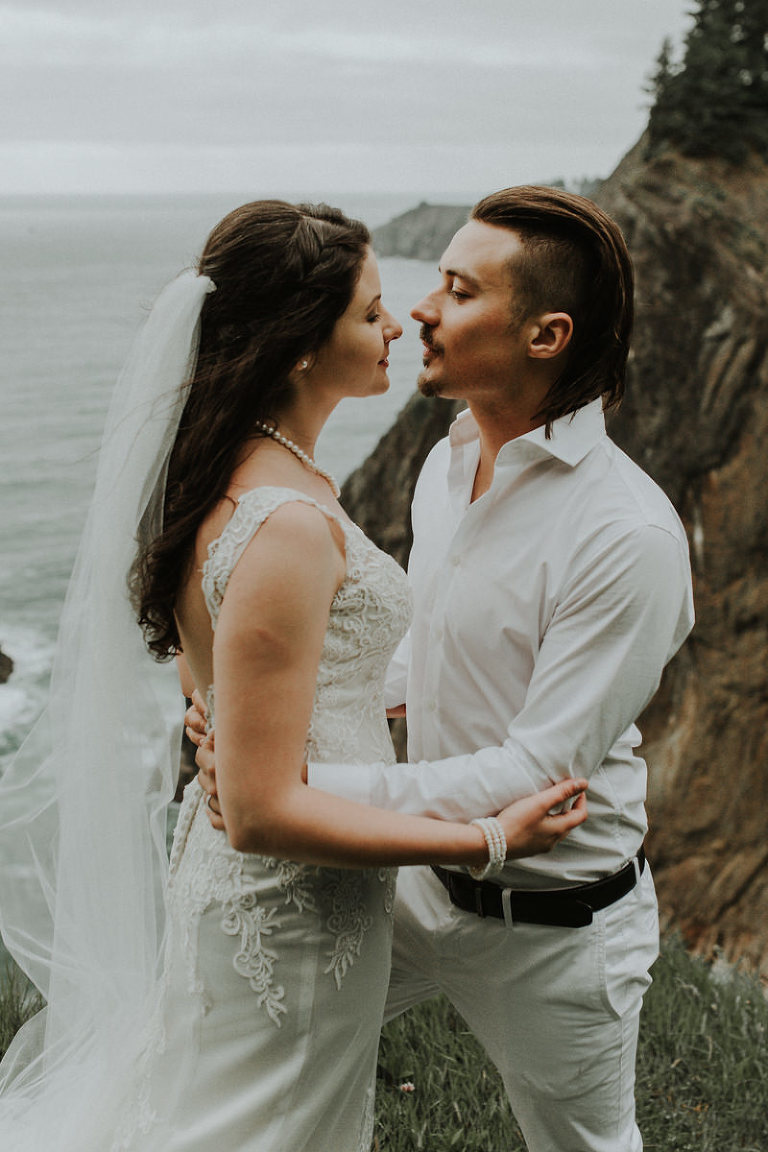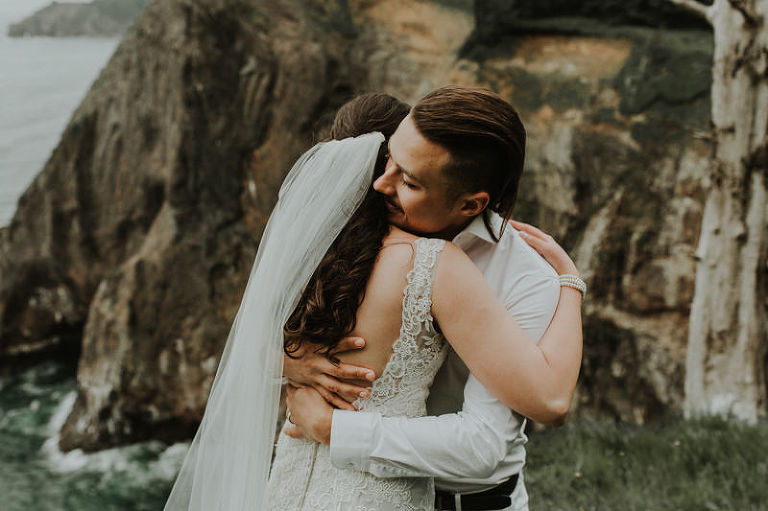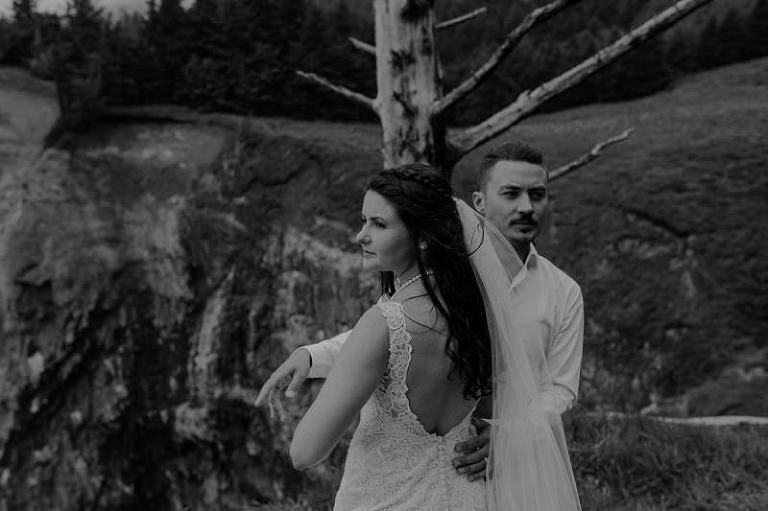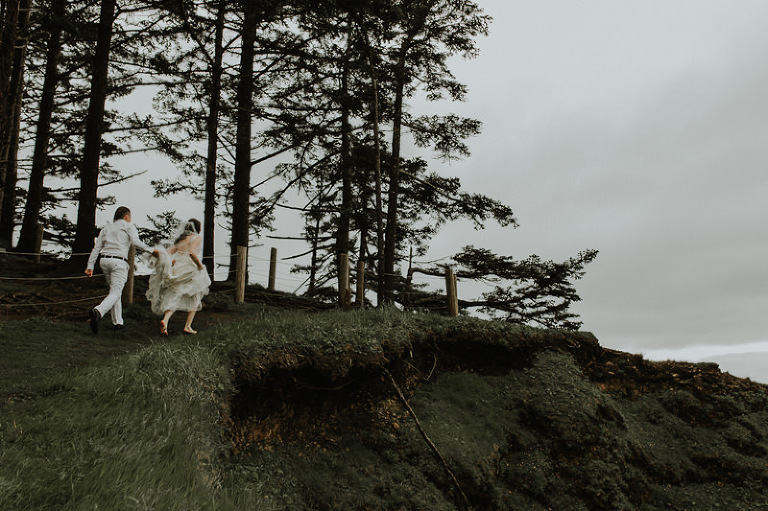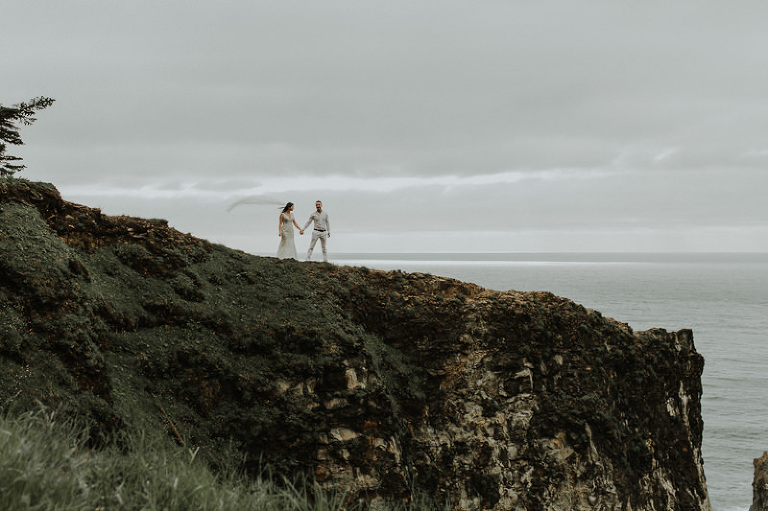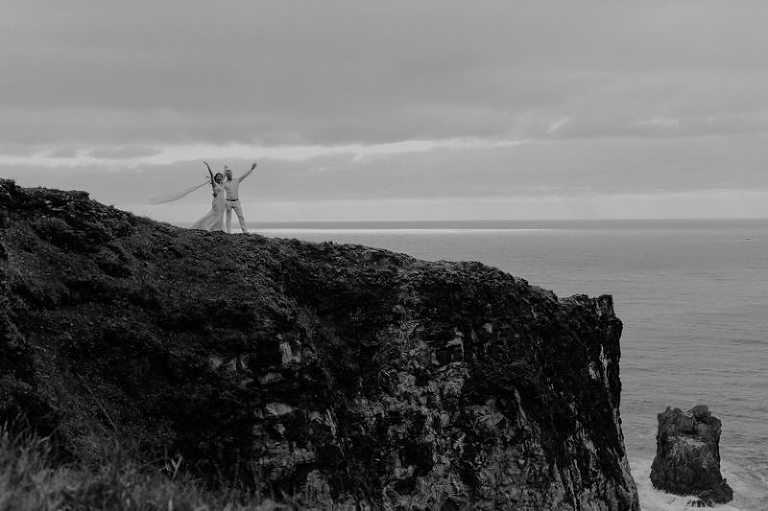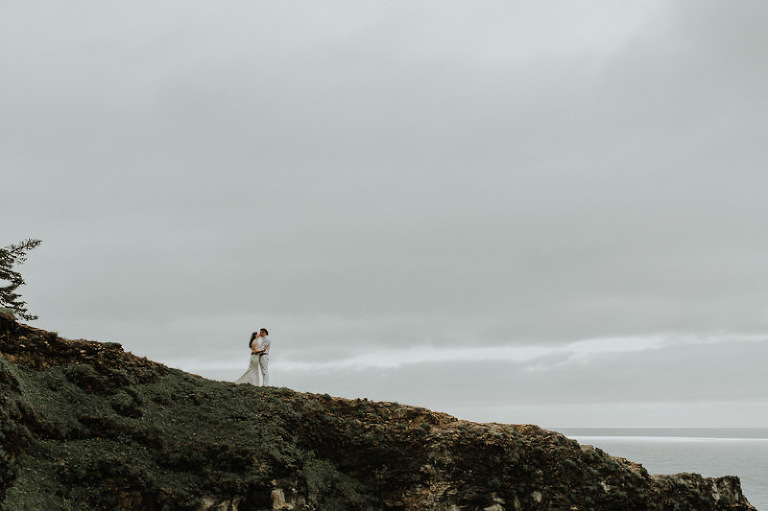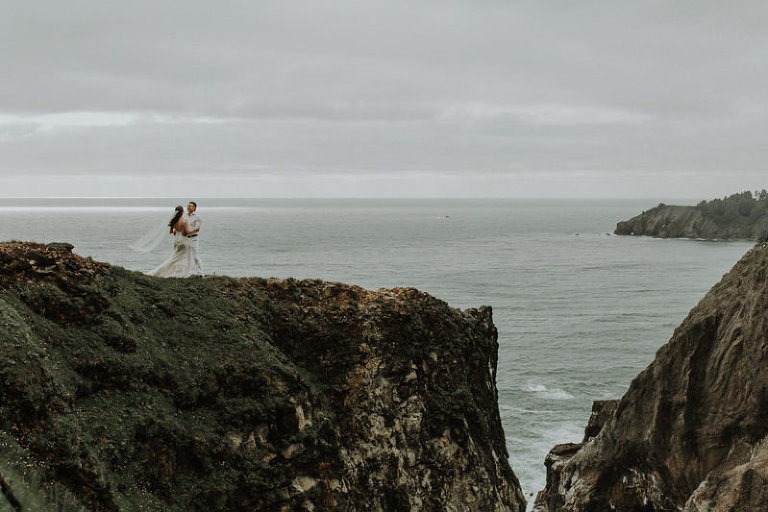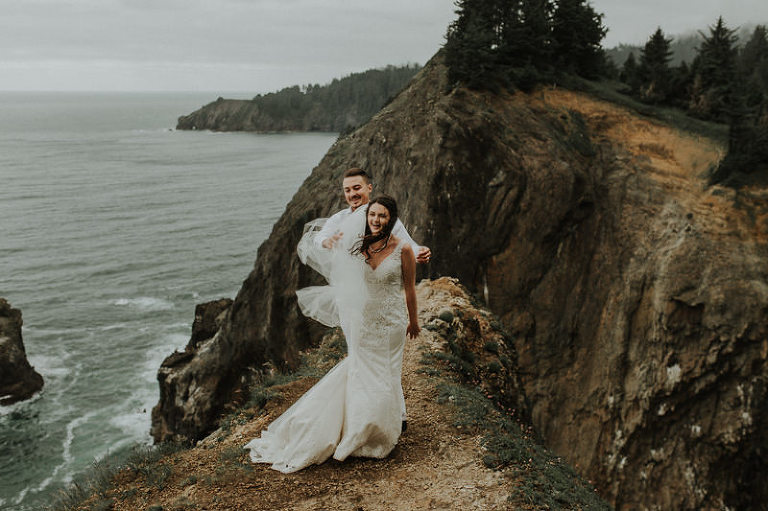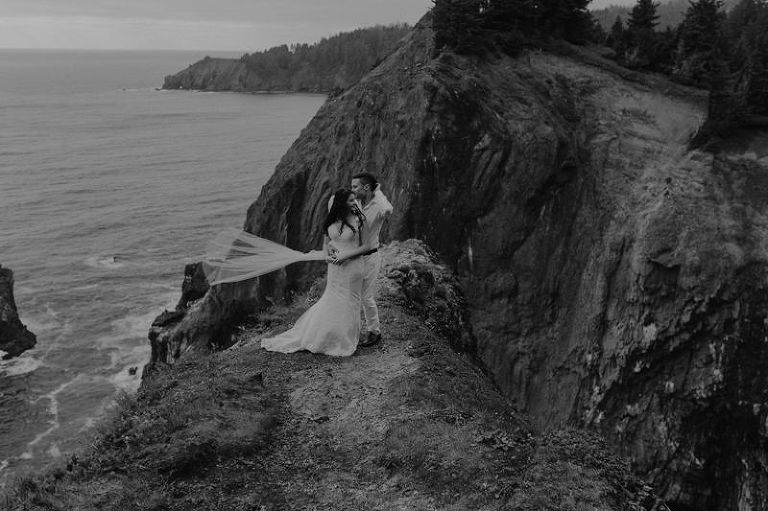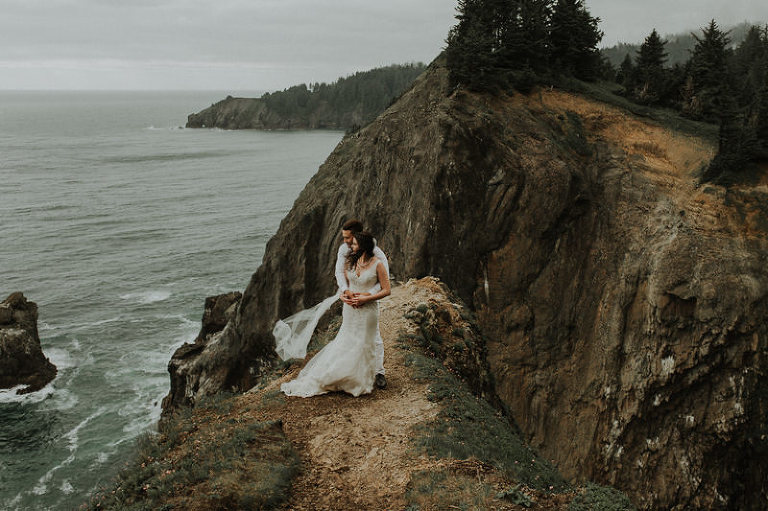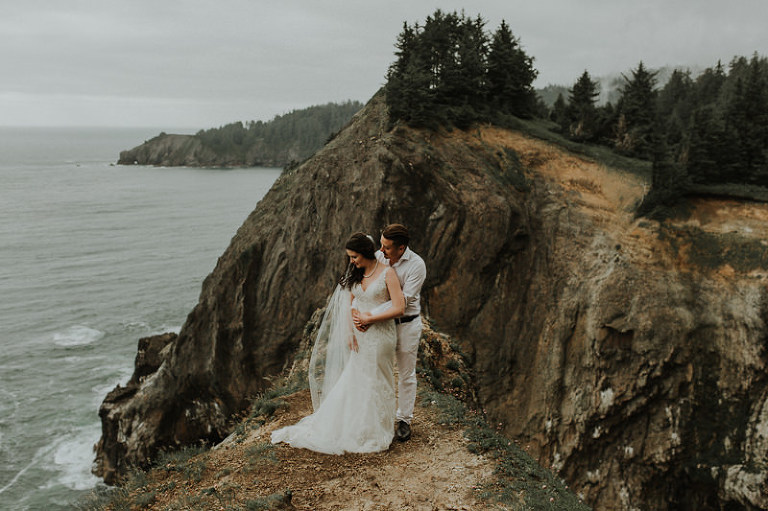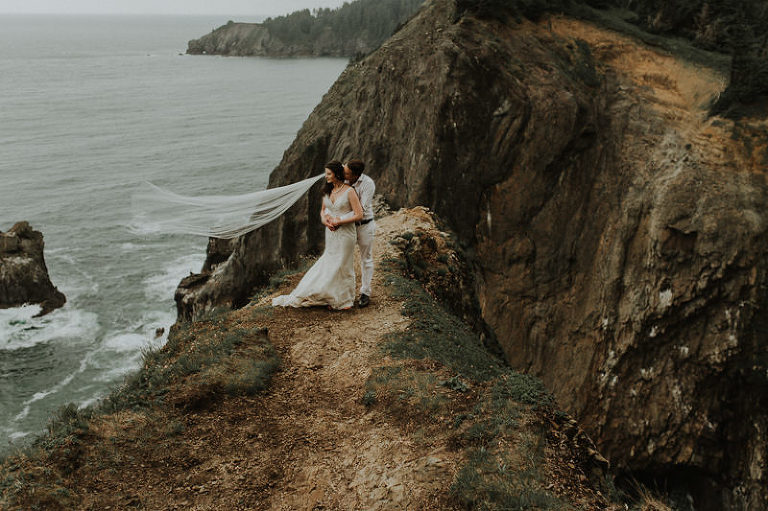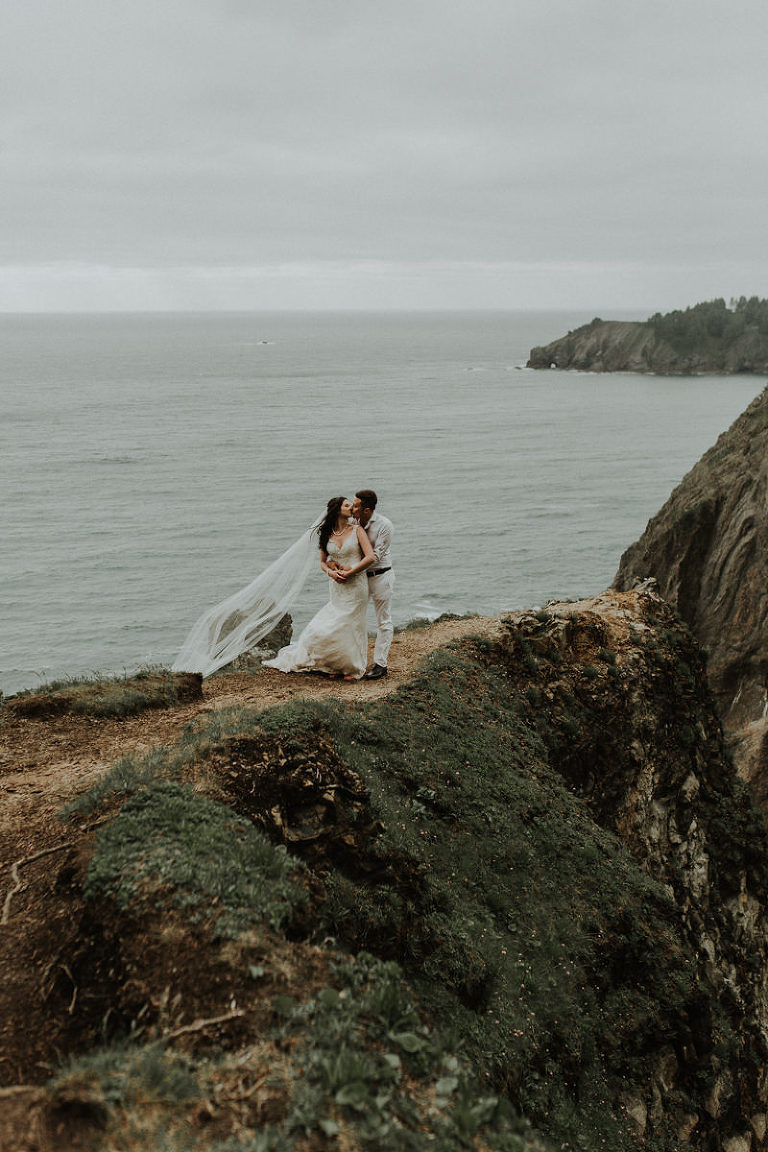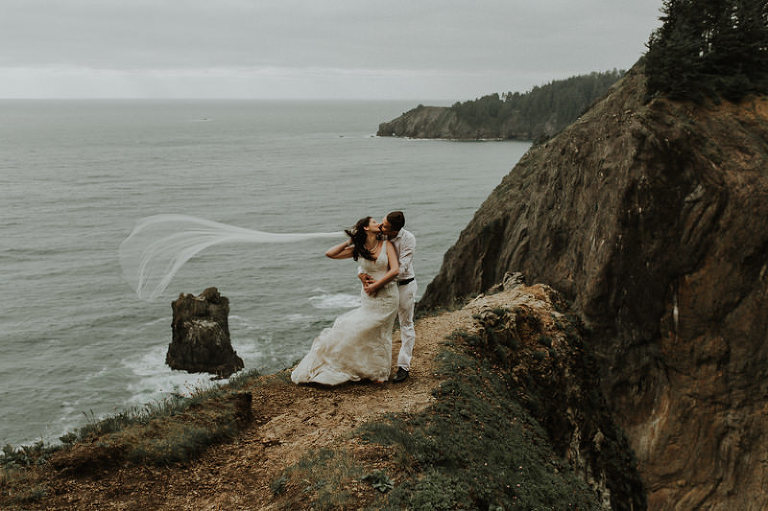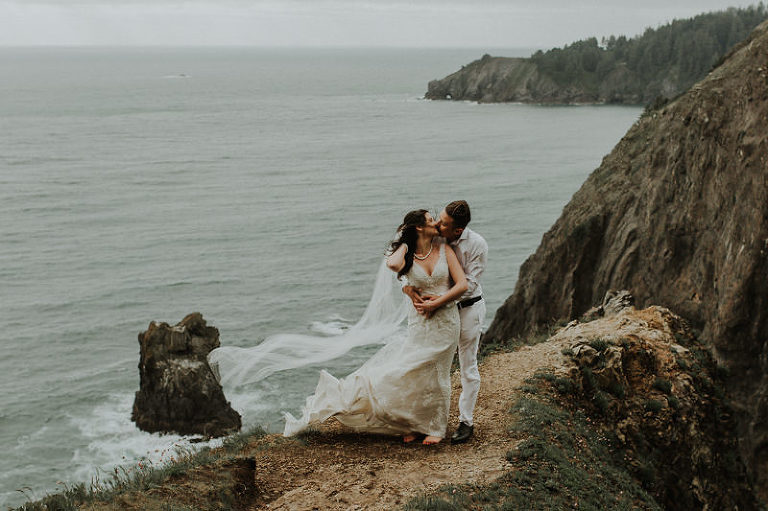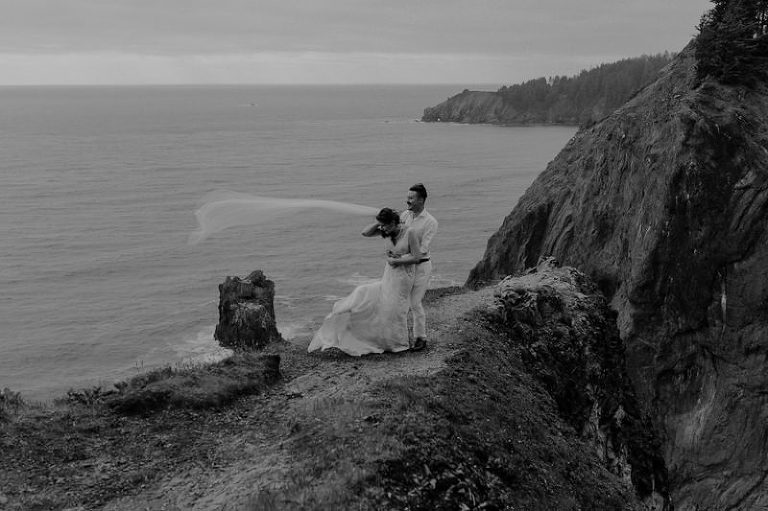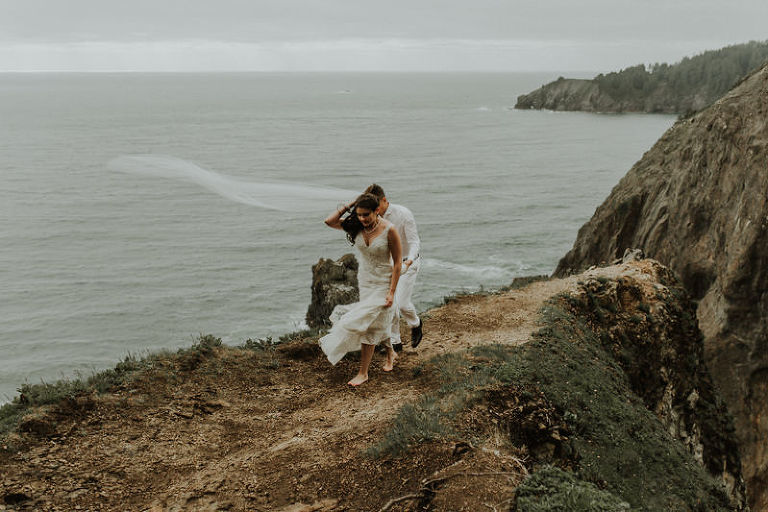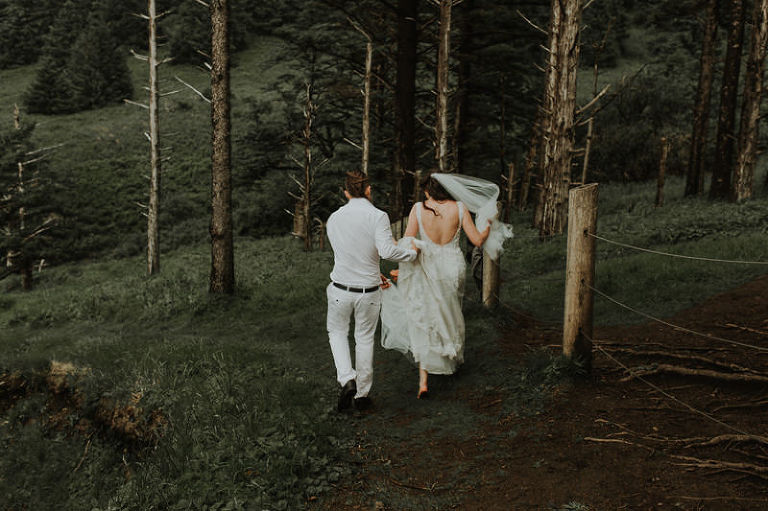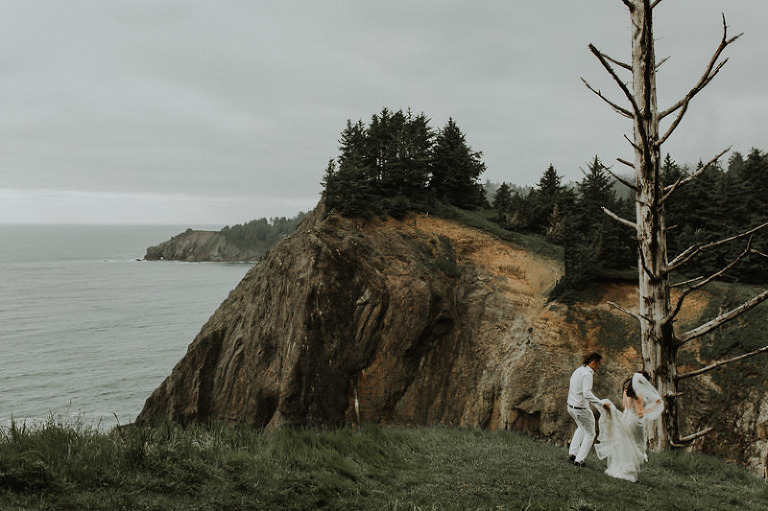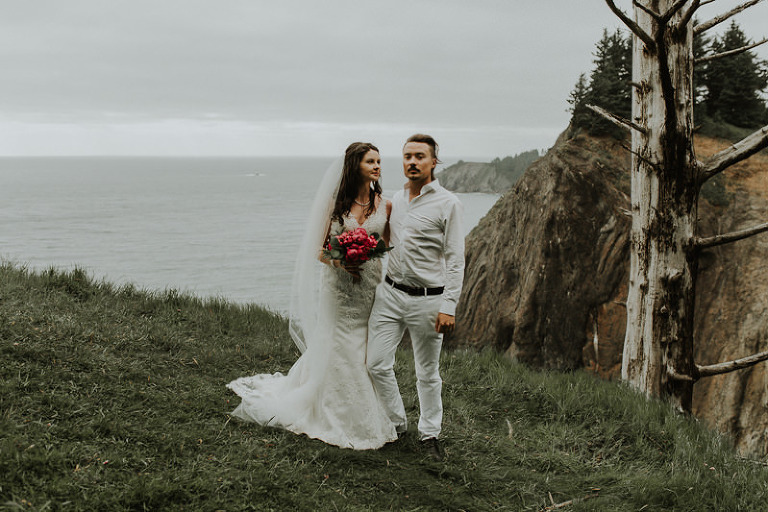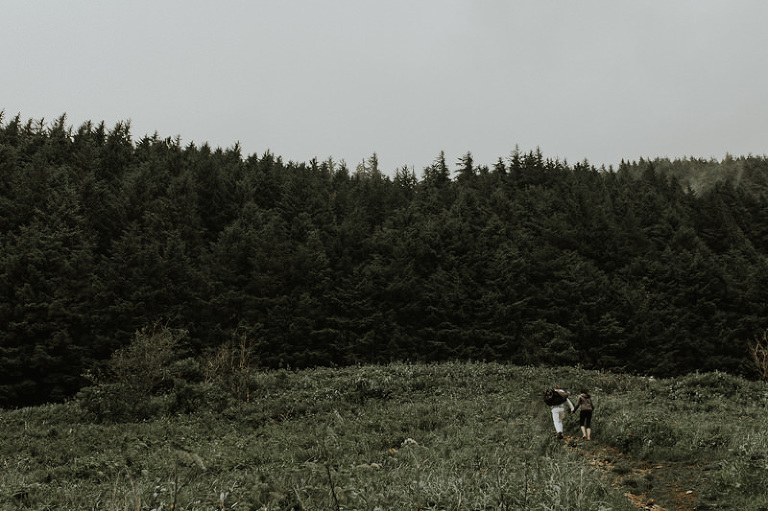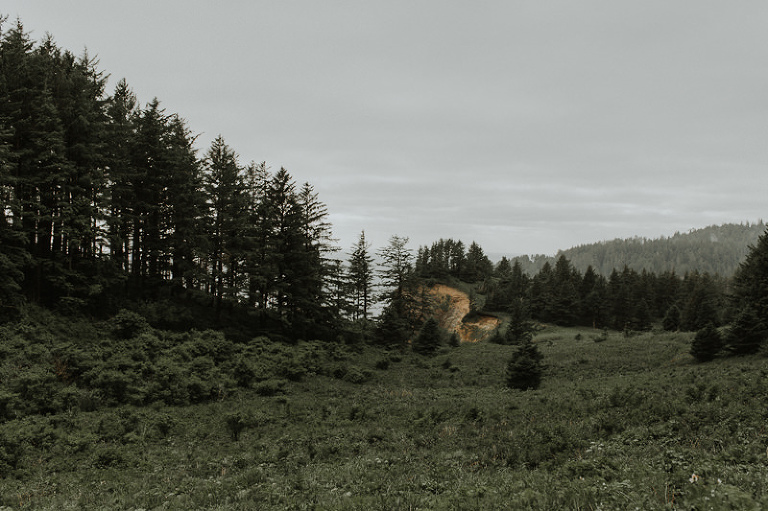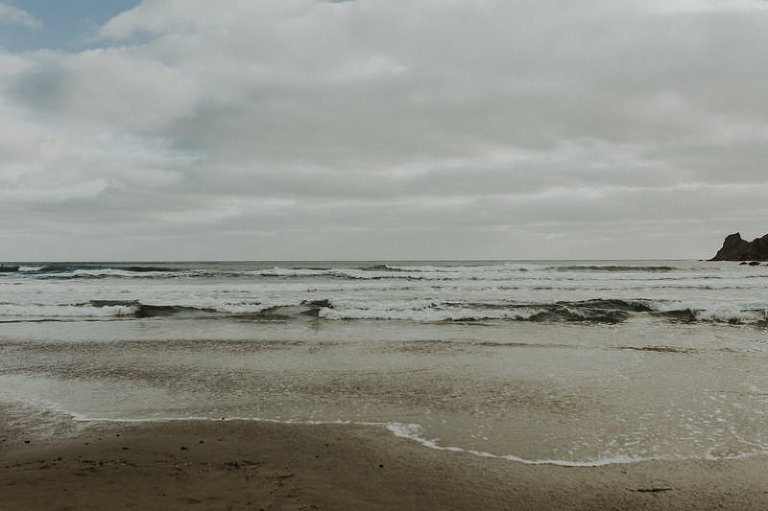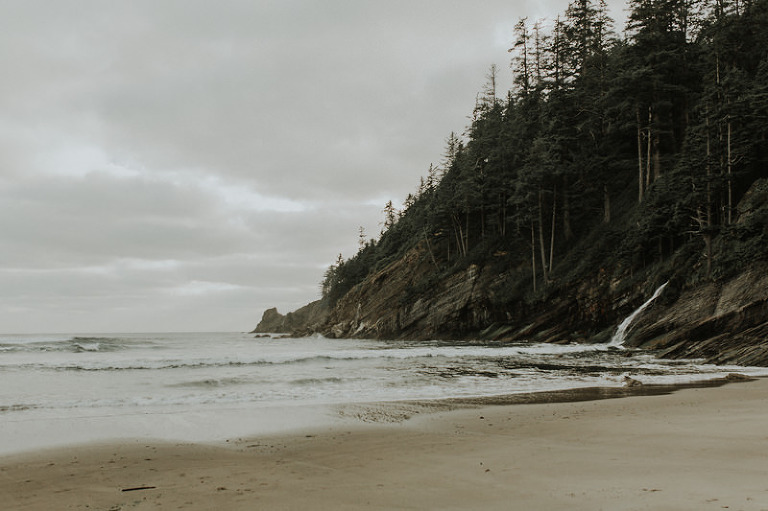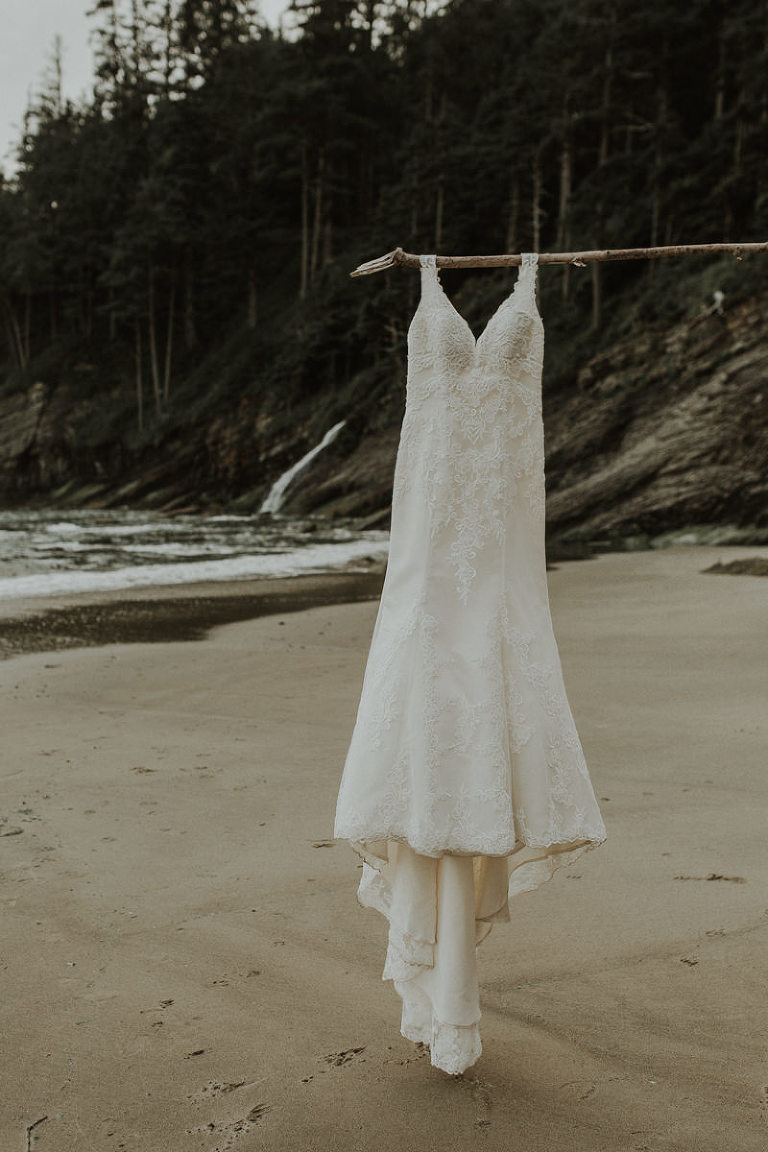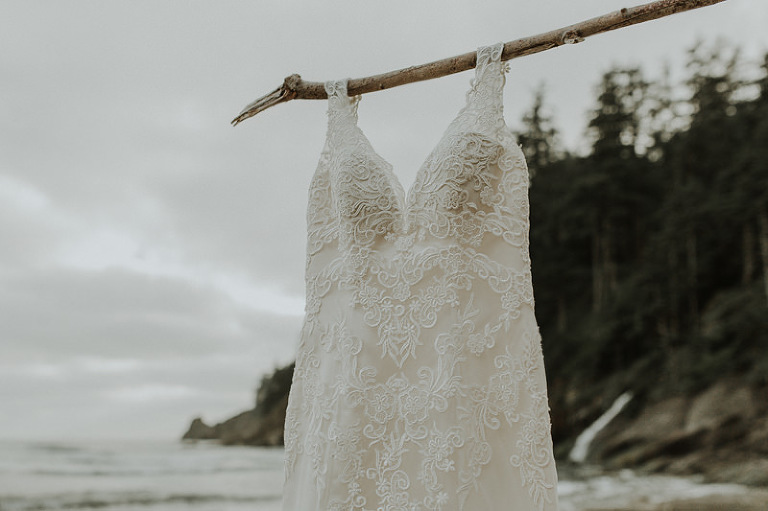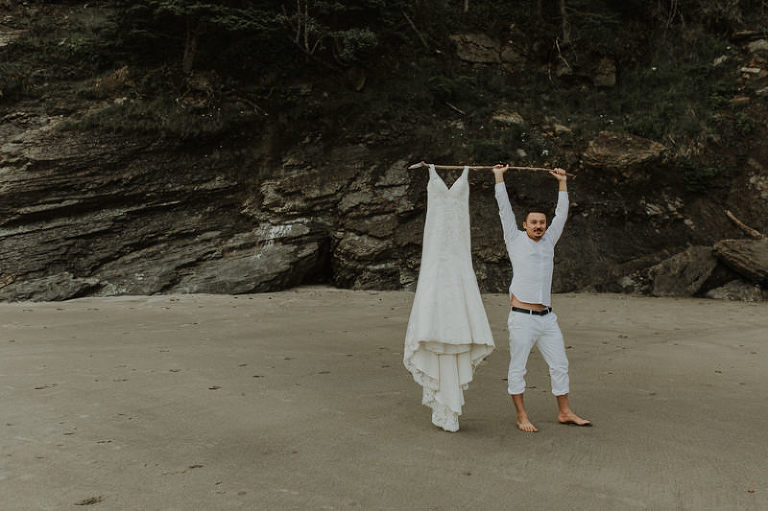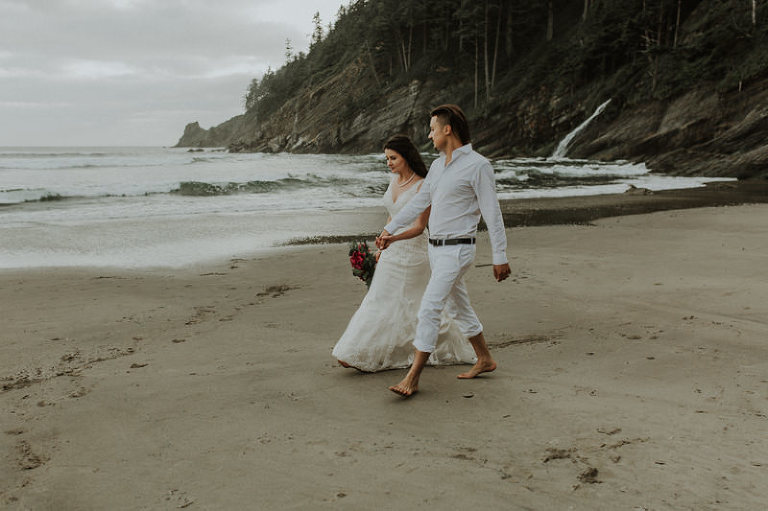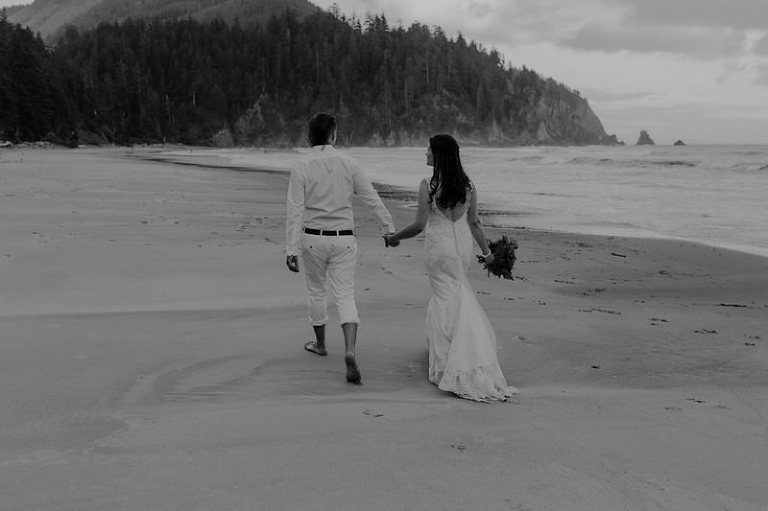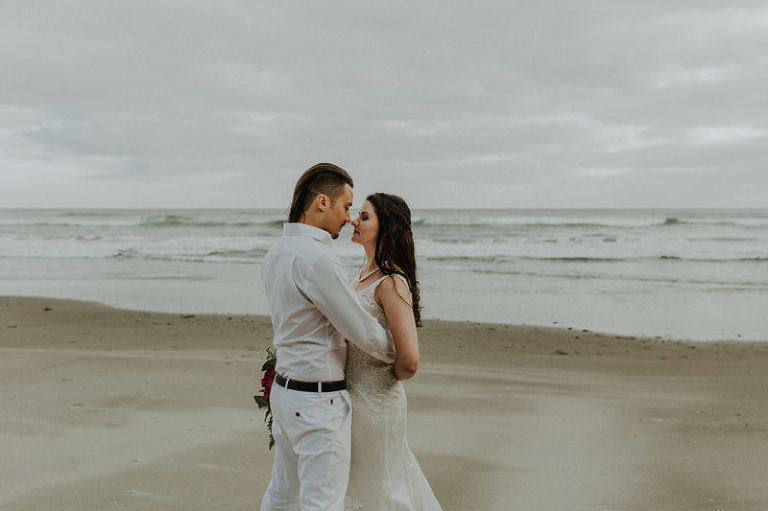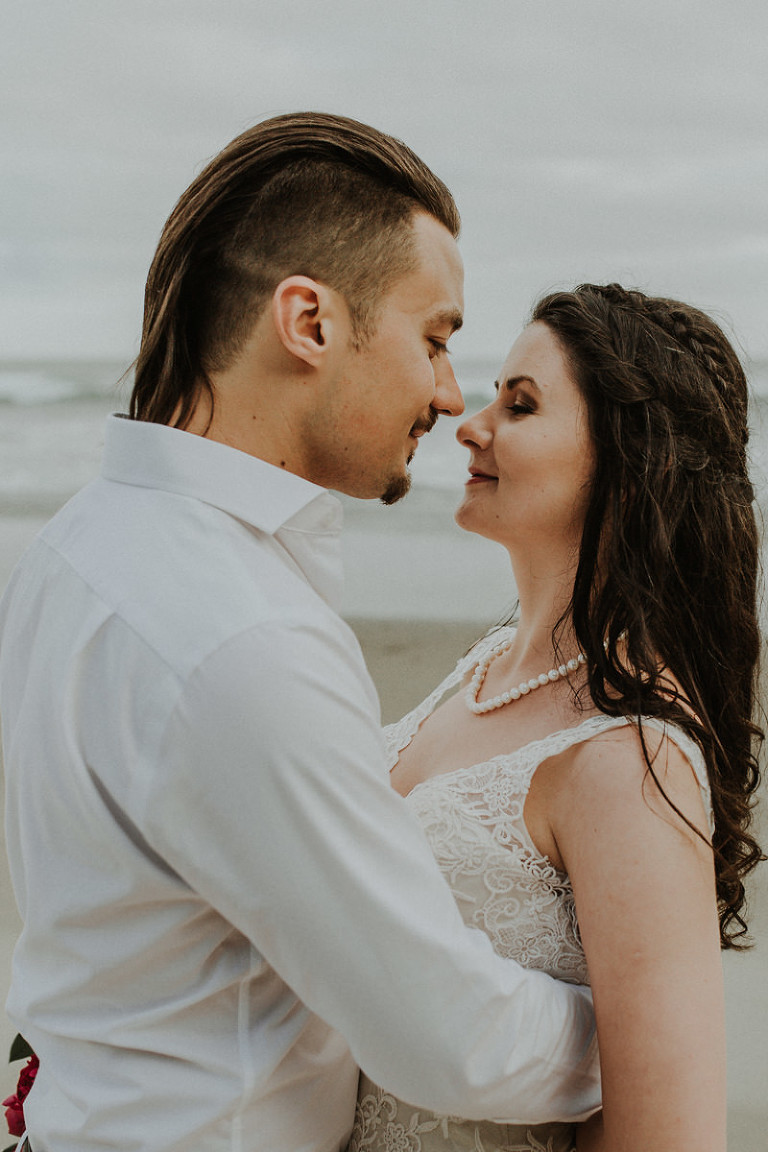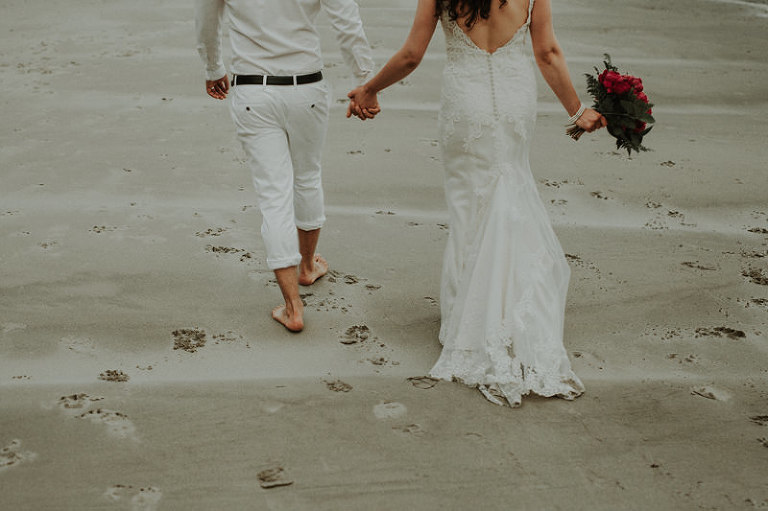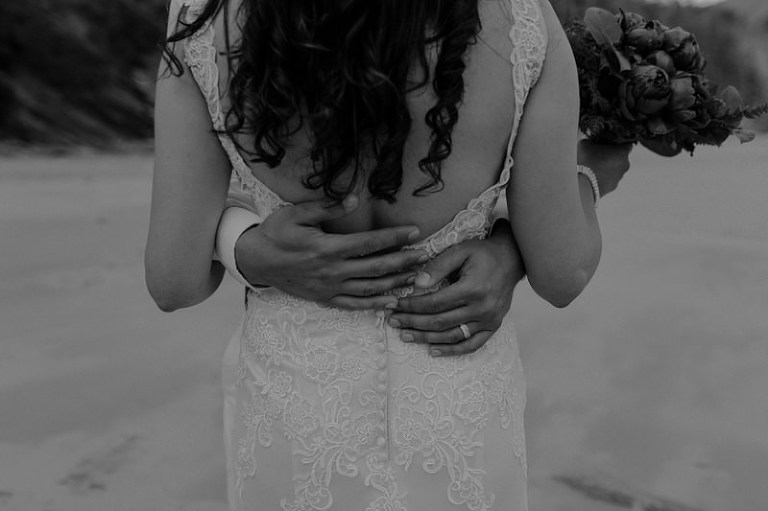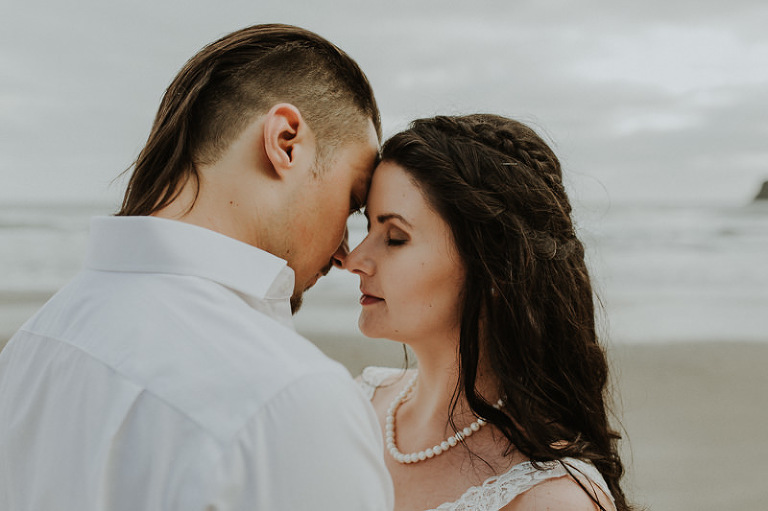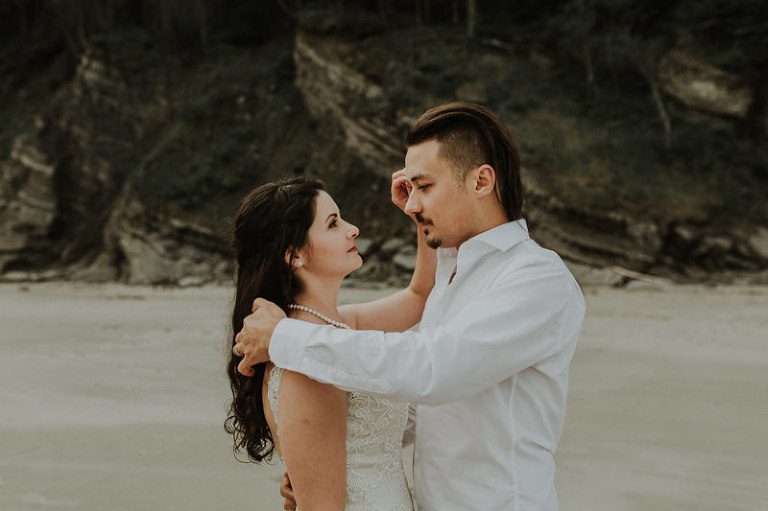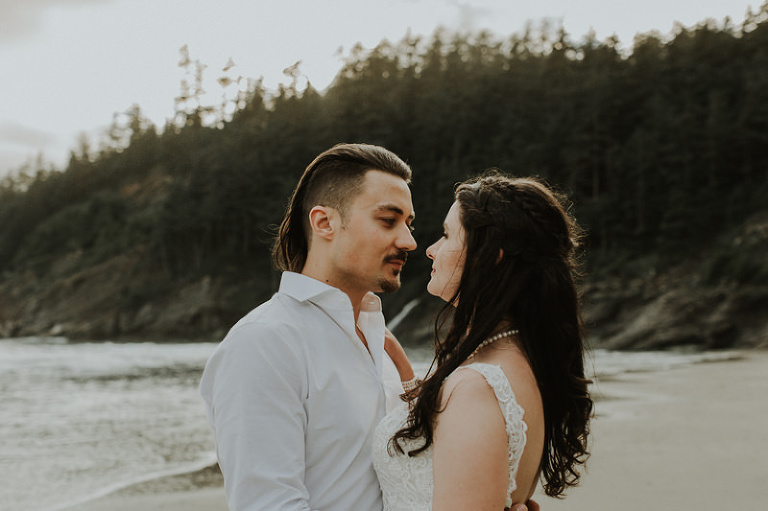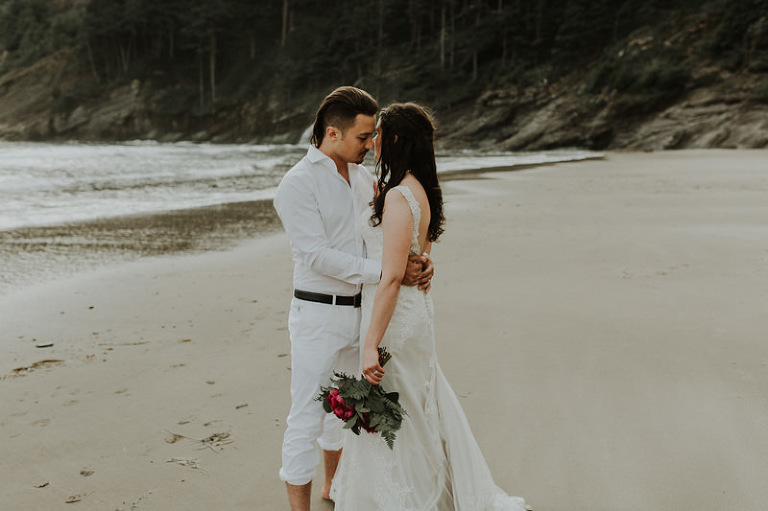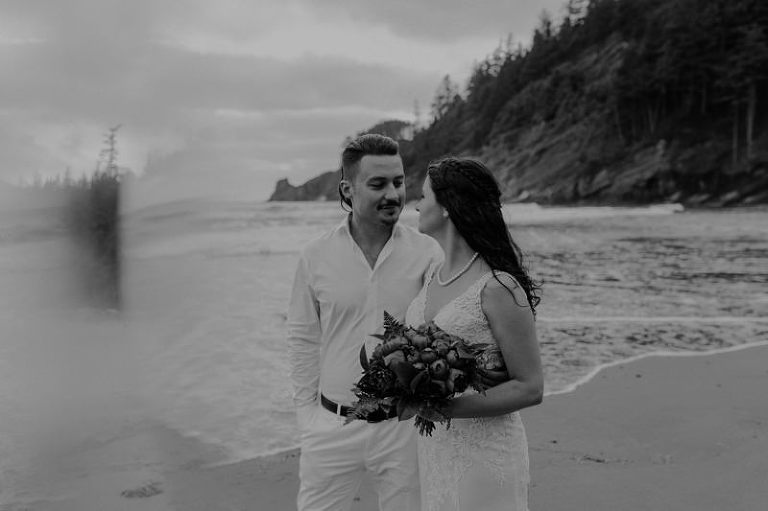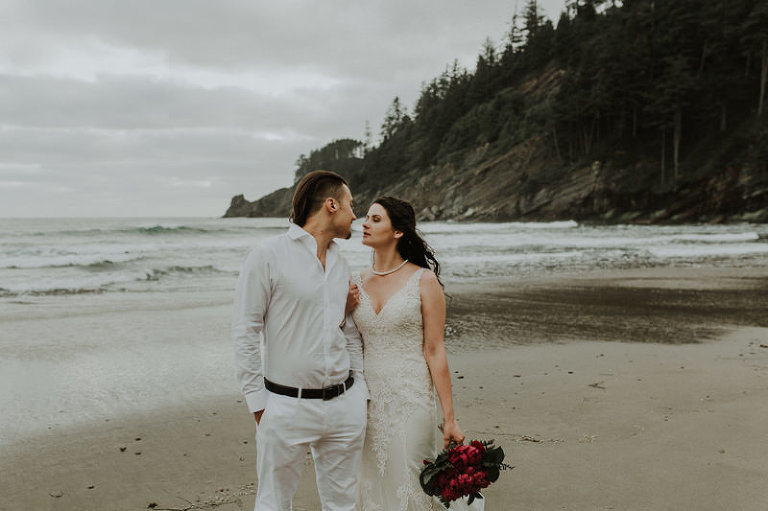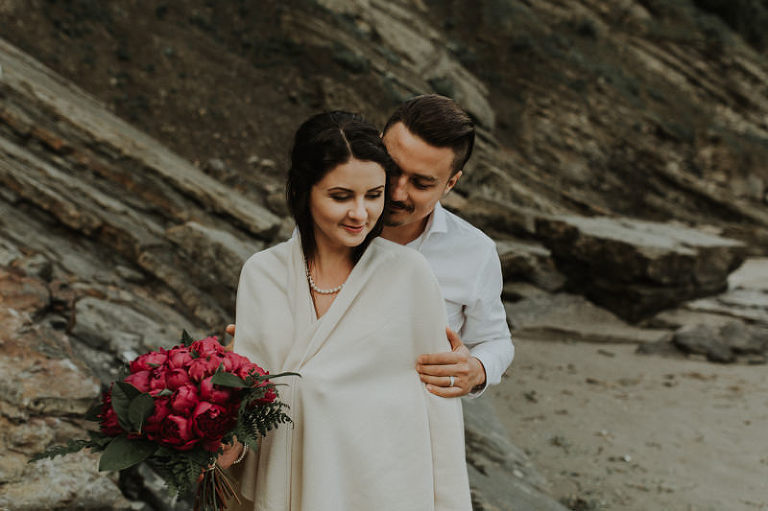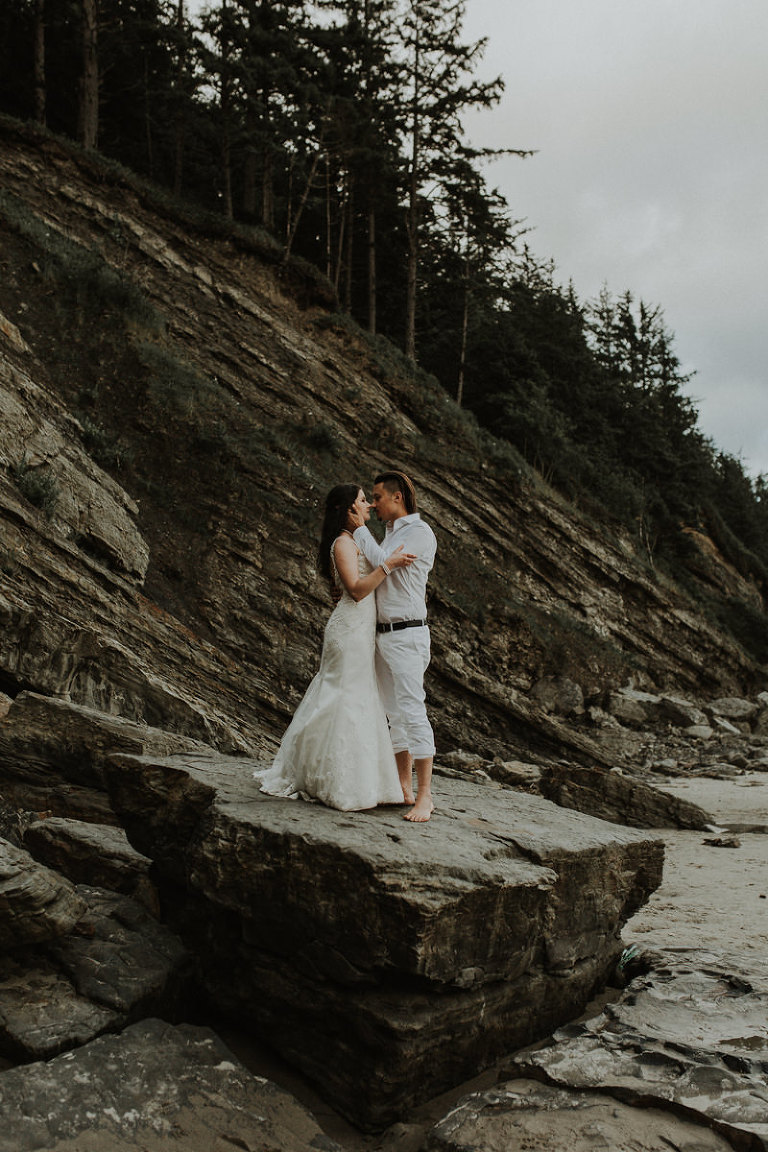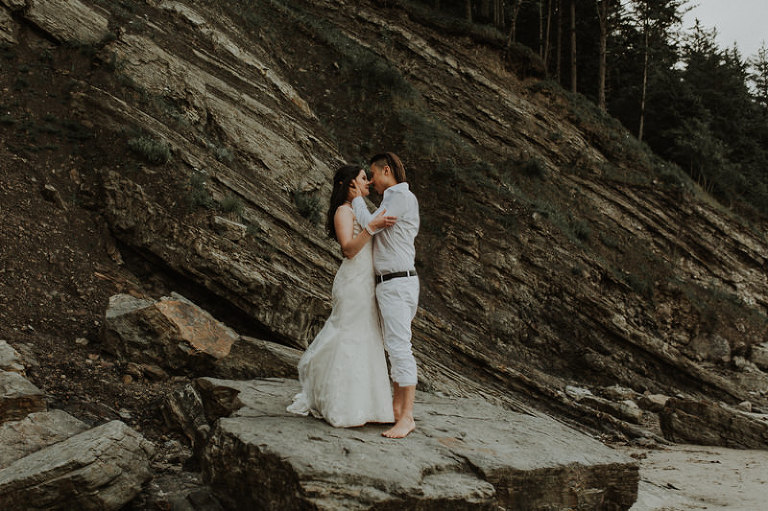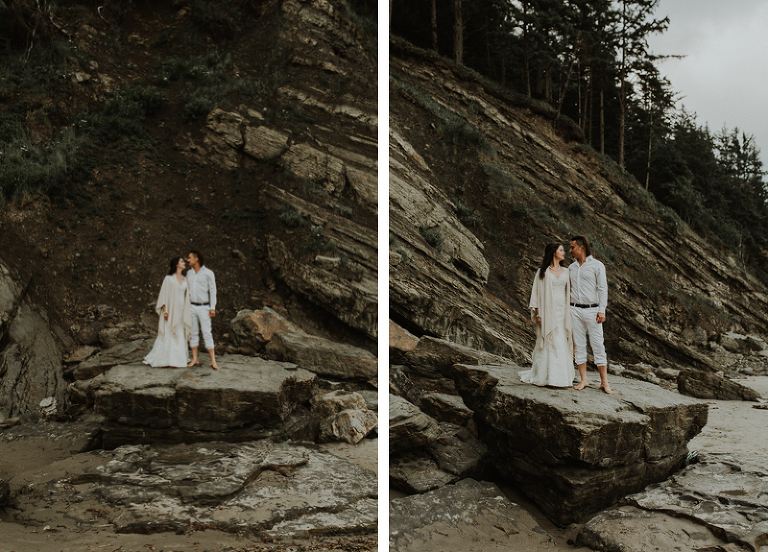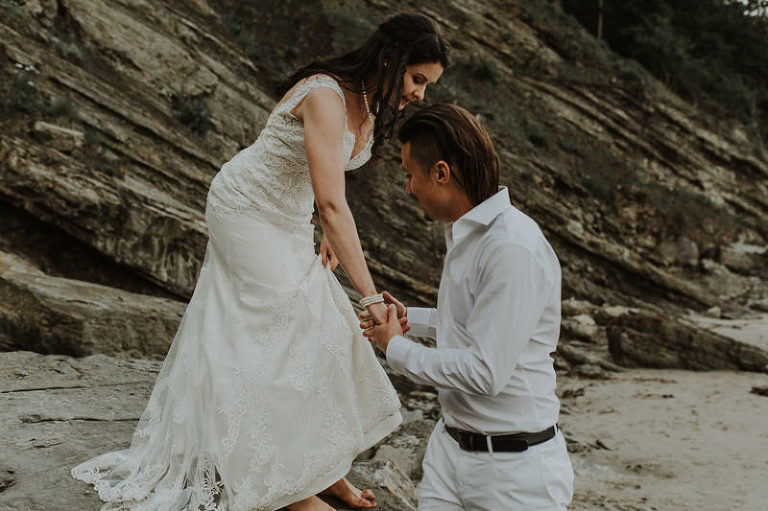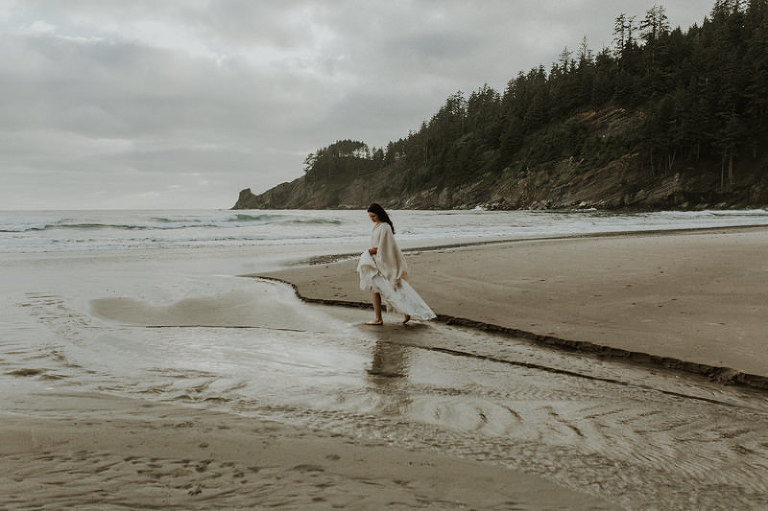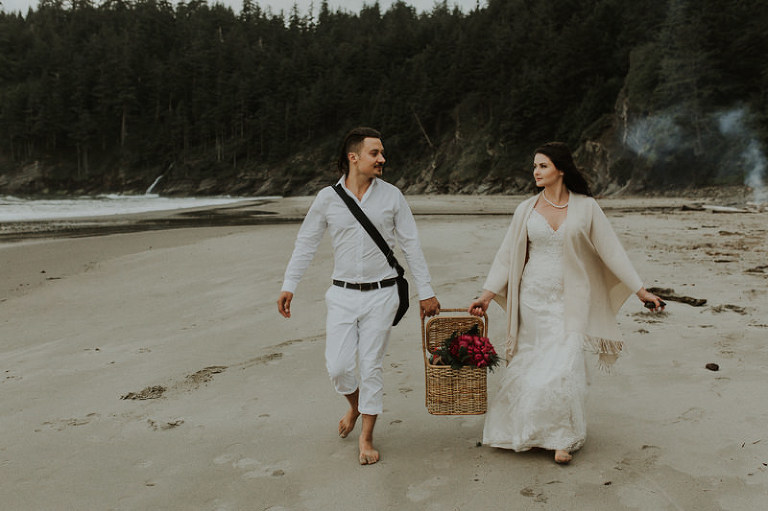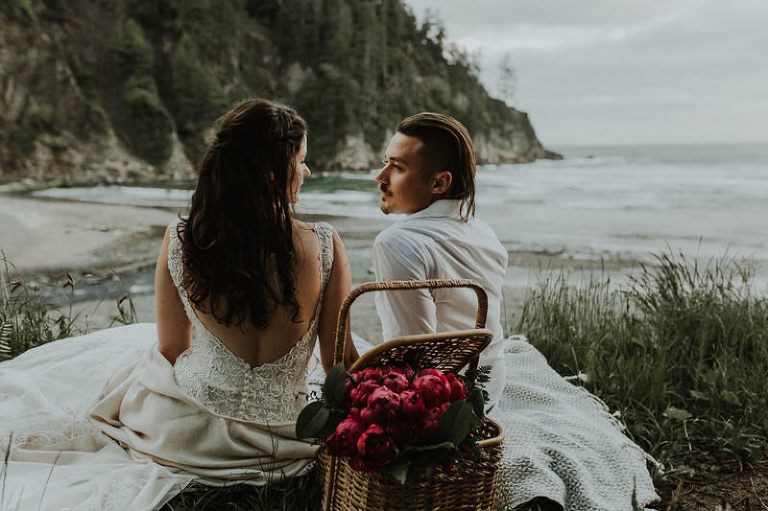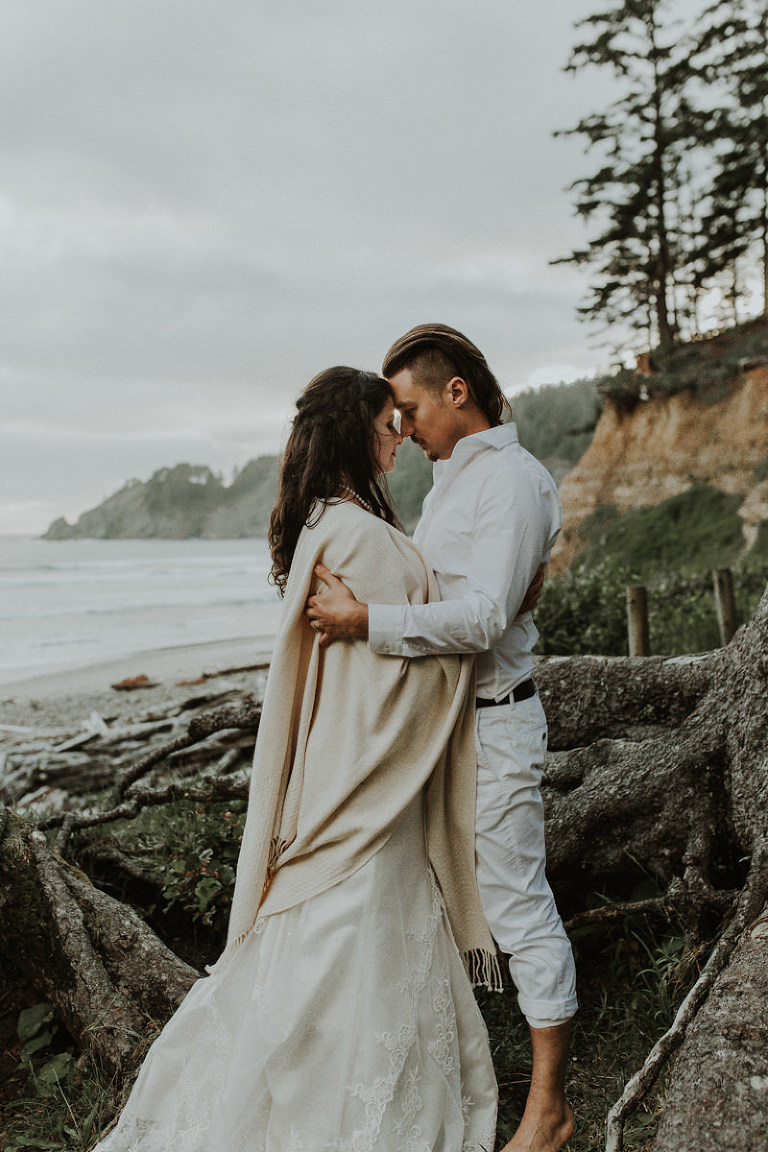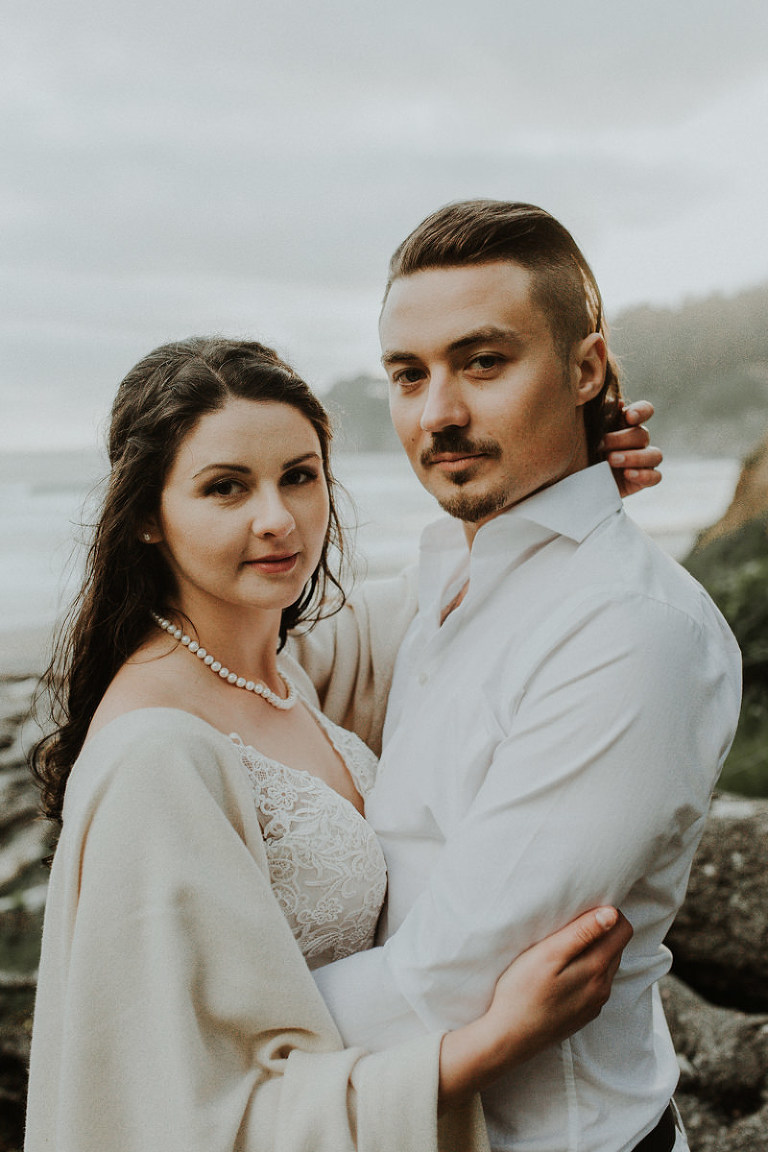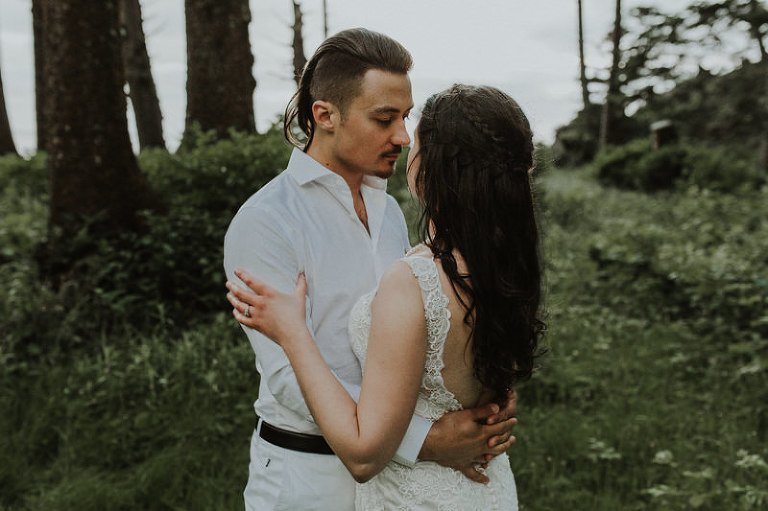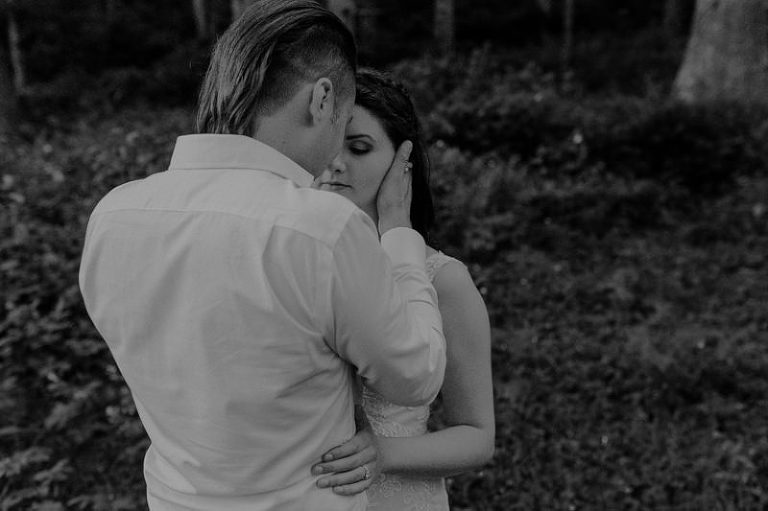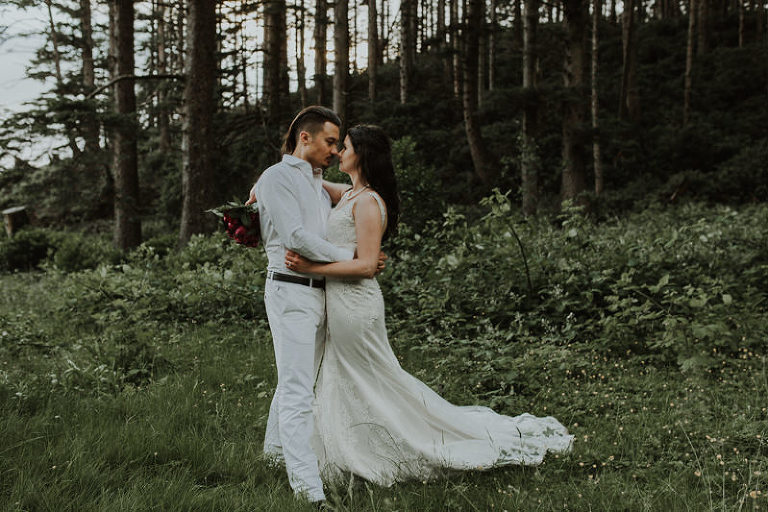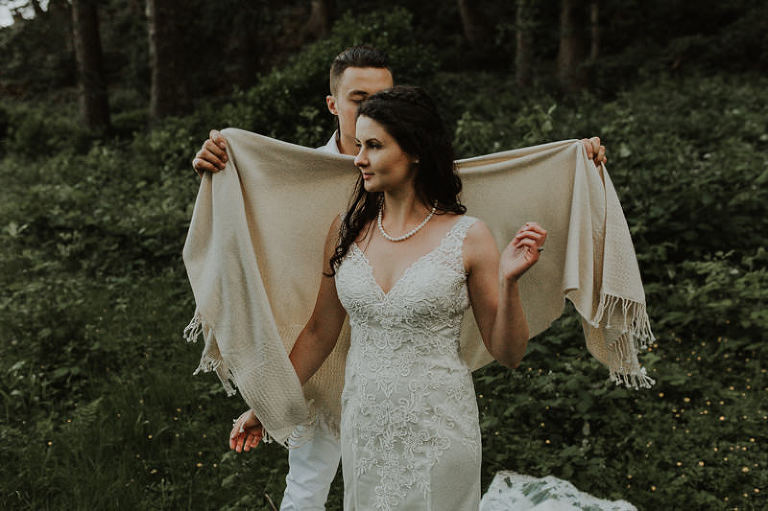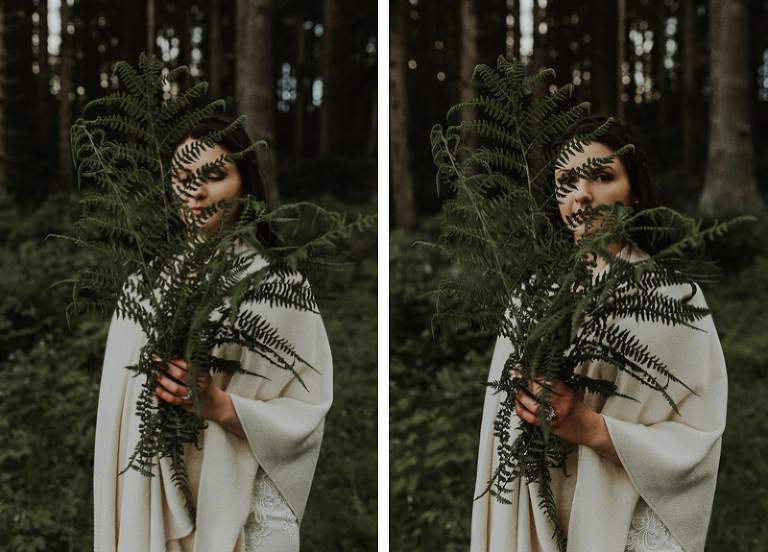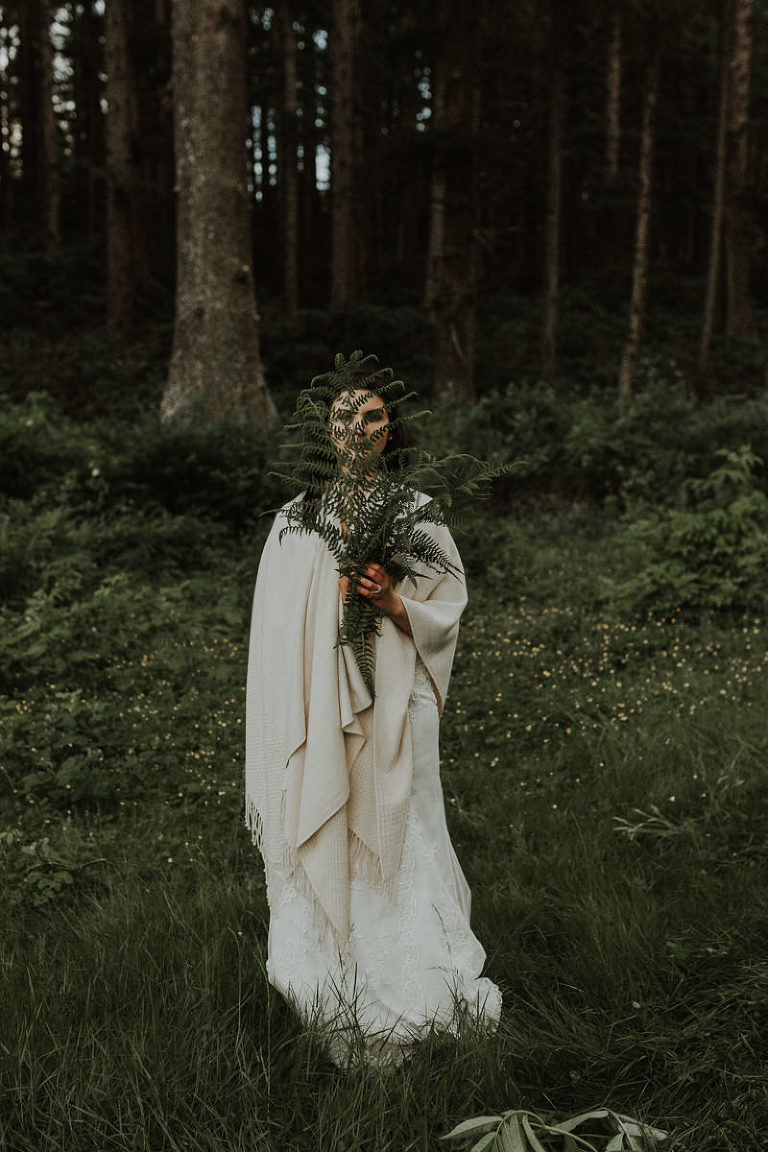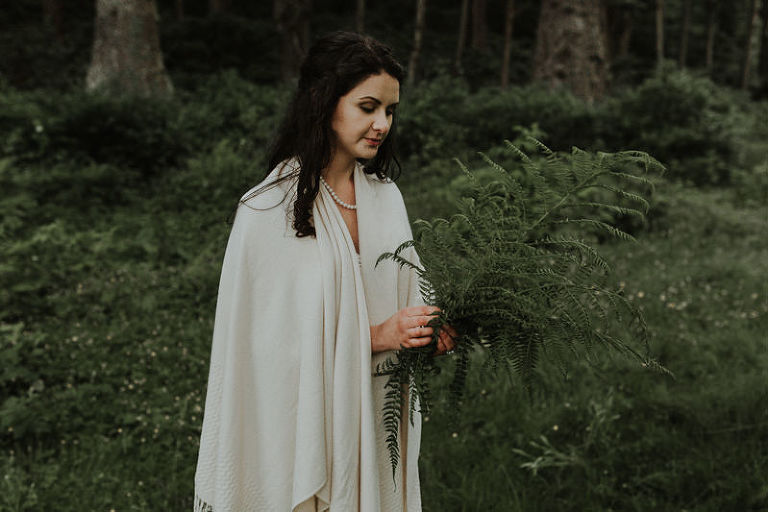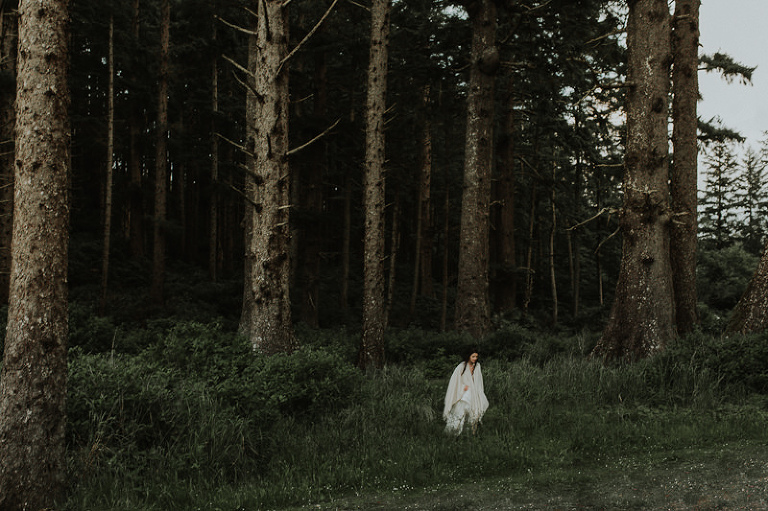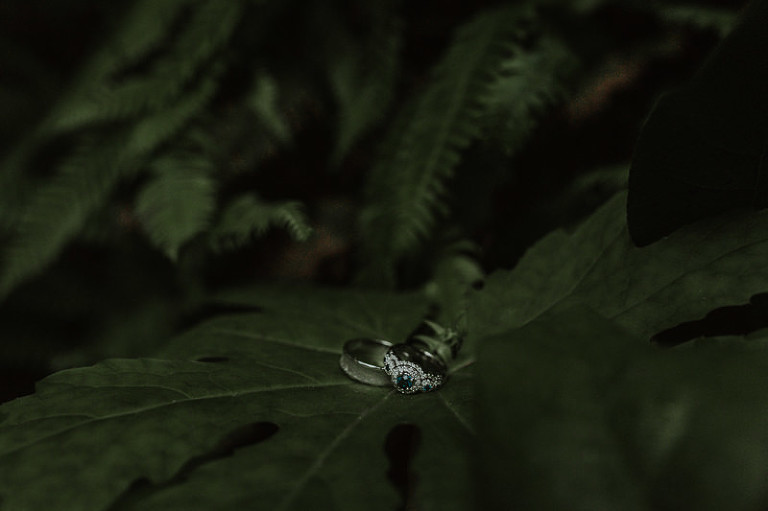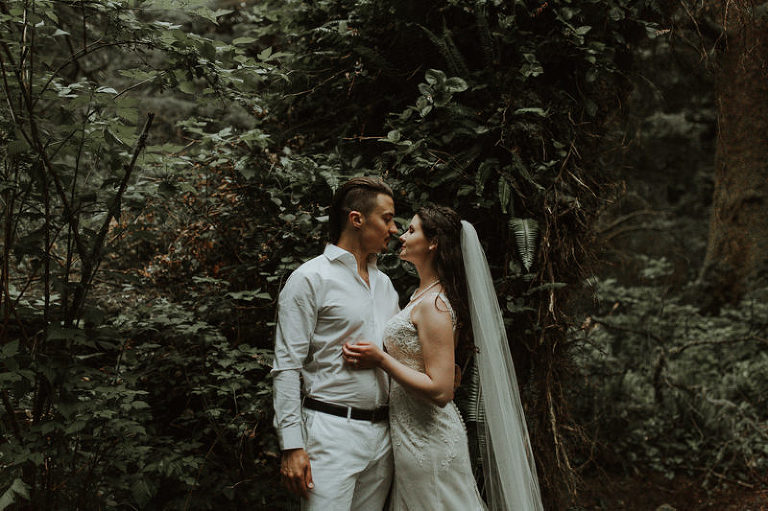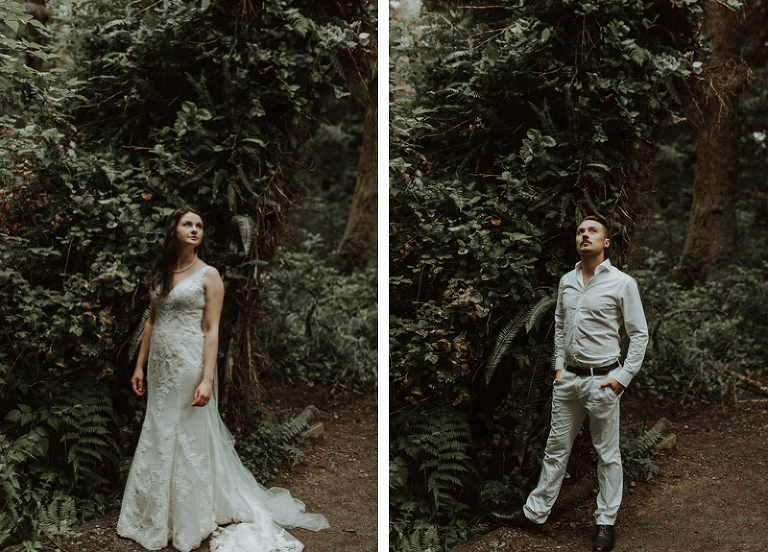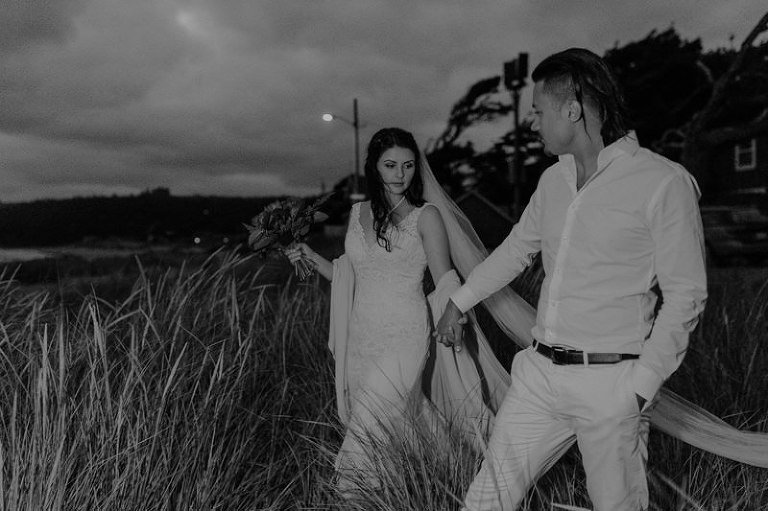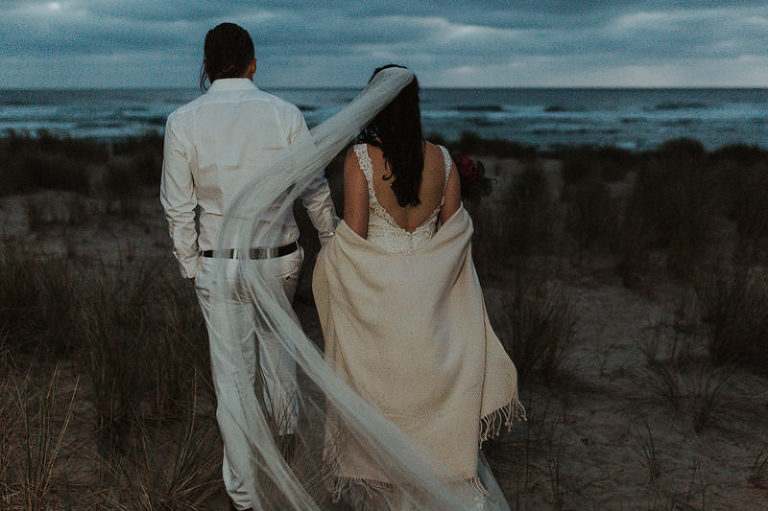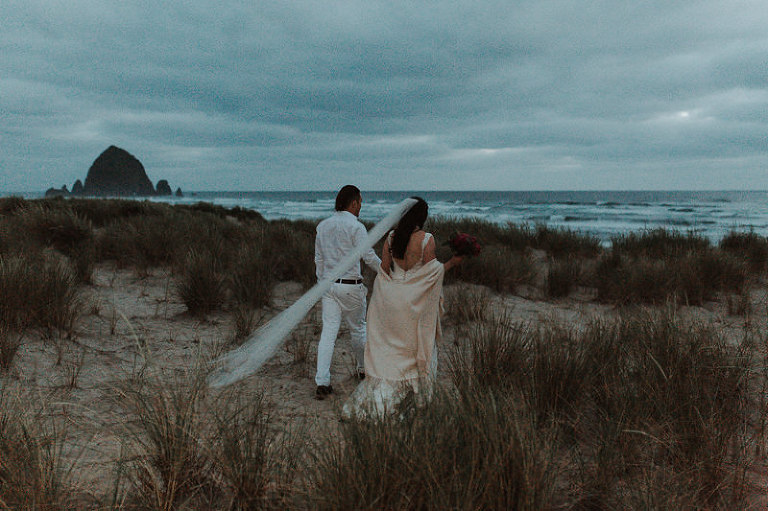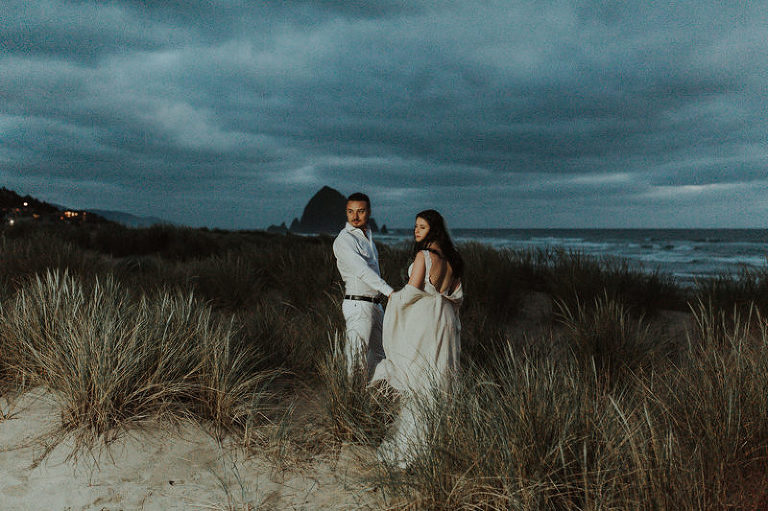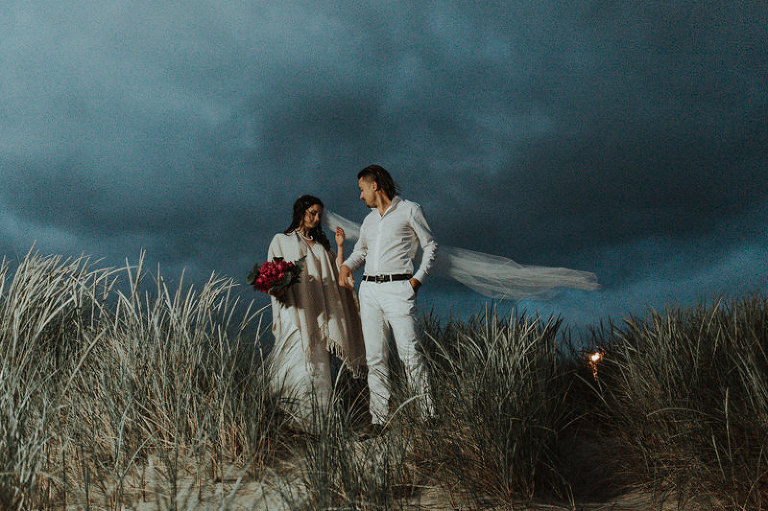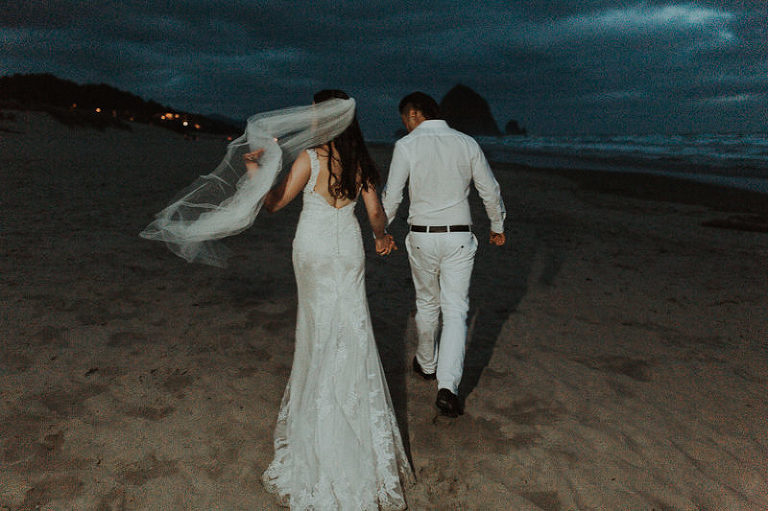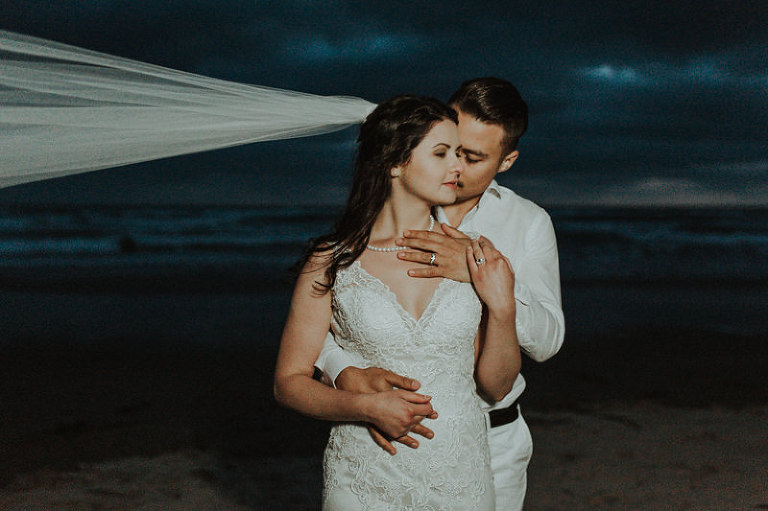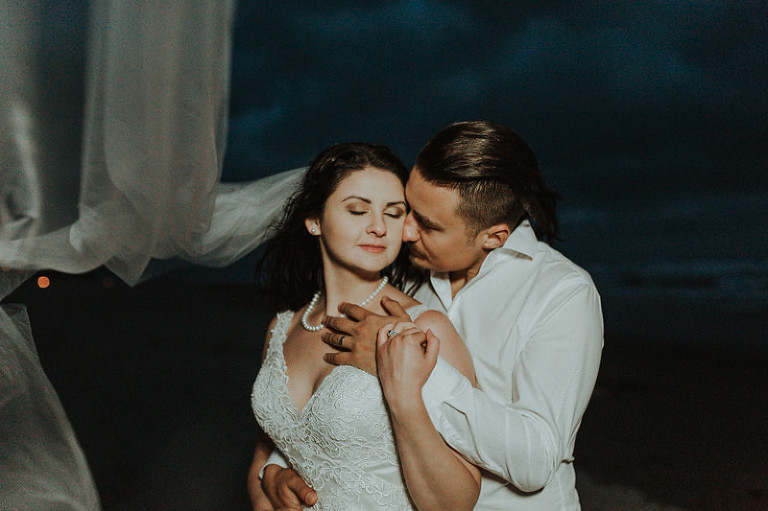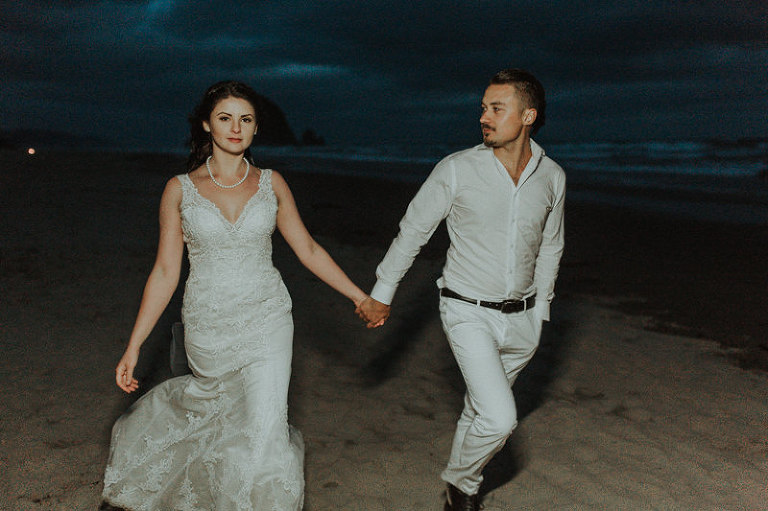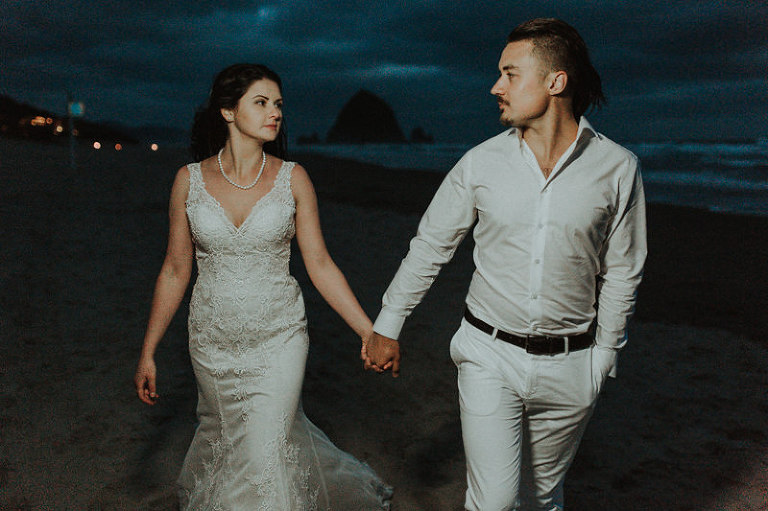 – m
Want to book an adventurous elopement? Say hi and tell me a little about yourself!