These two cuties are engaged, and from the minute we FaceTimed I knew they'd be an amazing couple with a beautiful story to tell! They're transplants from the East Coast, but they've thoroughly fallen in love with the PNW, and it was really important to them to capture that Seattle vibe in their engagement session.
Pike Place Market an obvious choice, of course — how much more Seattle could you get than that?! We even made a visit to the Gum Wall to leave their mark. We then took a little trip over to Gas Works Park (where they play kickball together on a team, you guys…how cute!) for some sunset goodness.
As soon as we started the engagement session, Shannon + Chris were complete naturals in front of the camera; I mean, just look at those contagious smiles! All engagement sessions are really made of is lots of hugging, smooching and laughing, but Shannon + Chris really went the extra mile with some impressive acrobatics — spinning, twirling, jumping, dipping, and piggy back rides!
Their playfulness and energy is totally refreshing, and I can't wait for their wedding next July!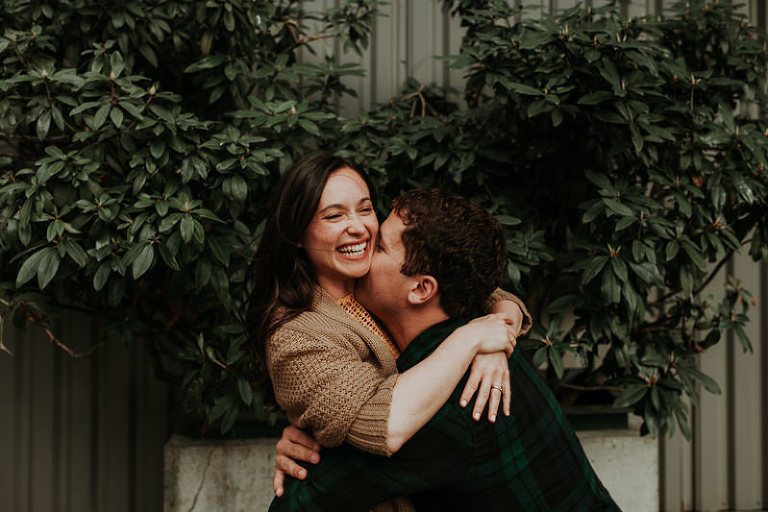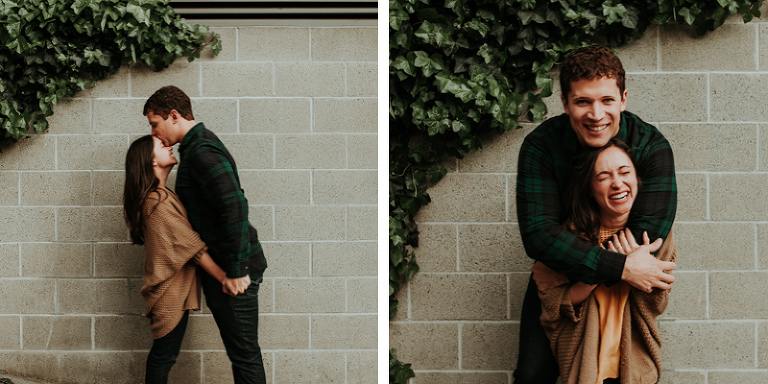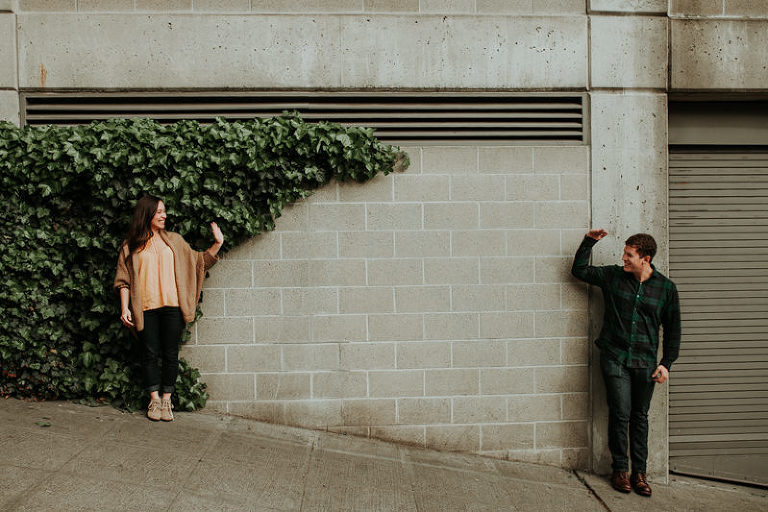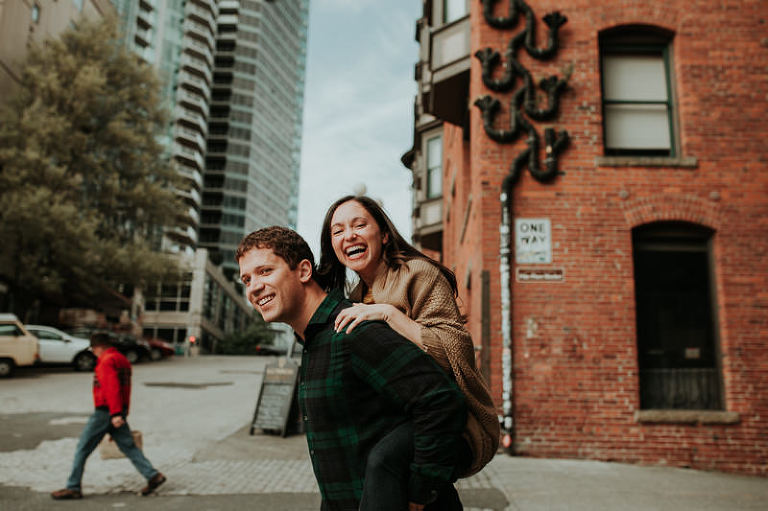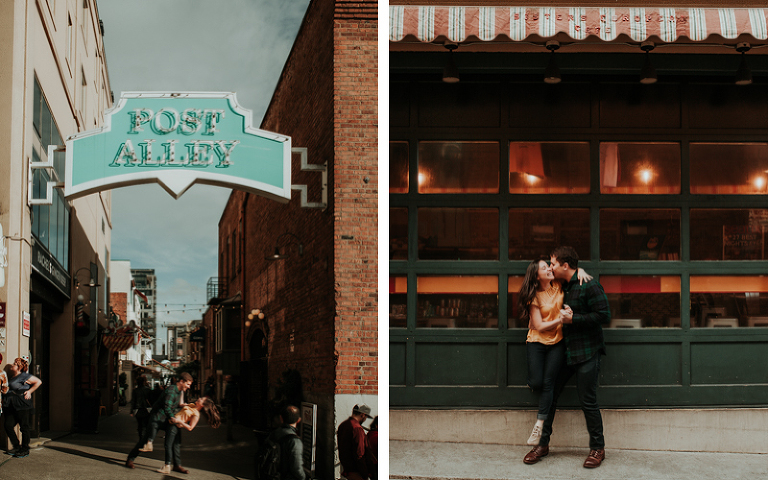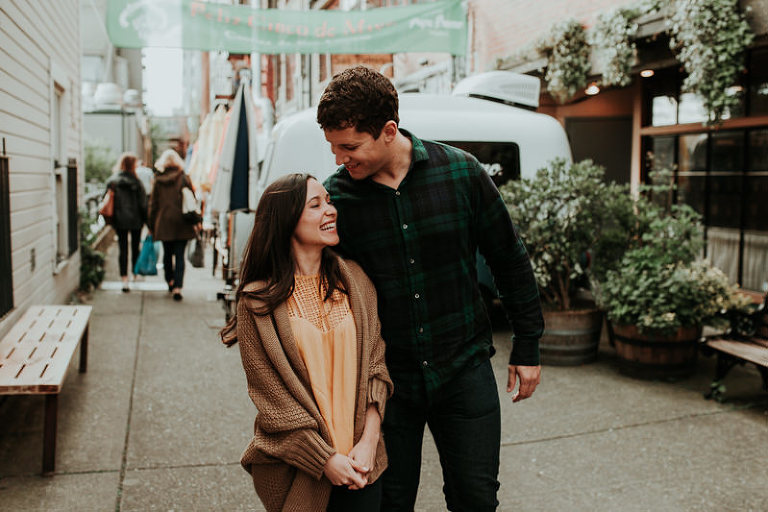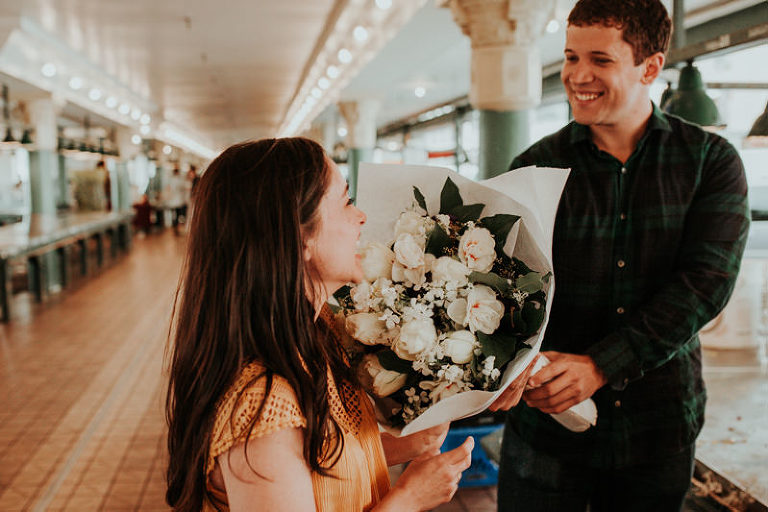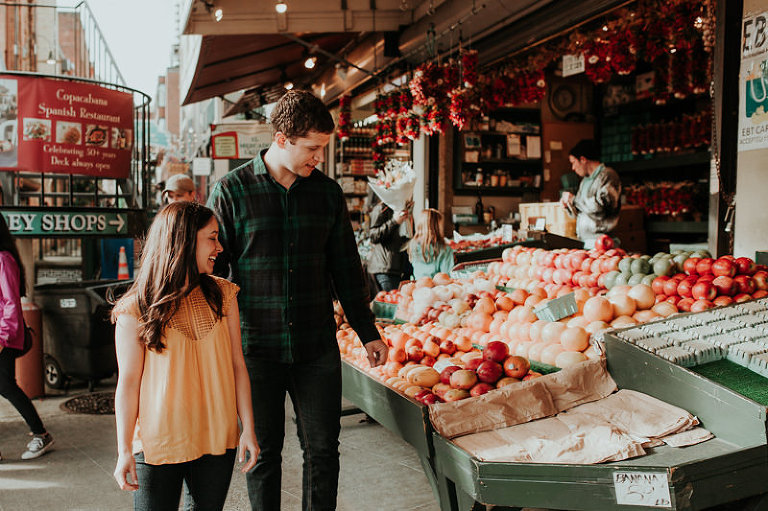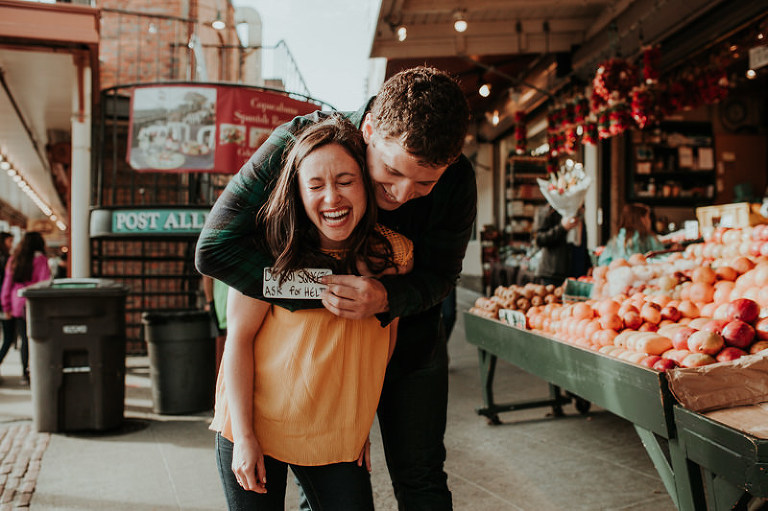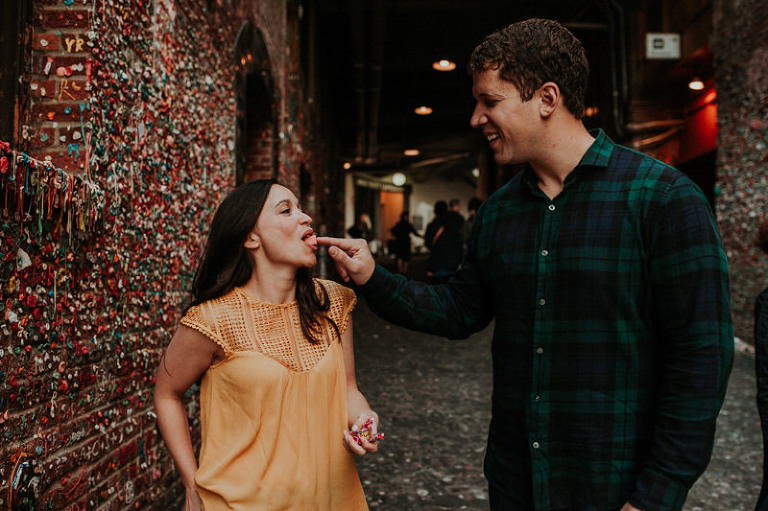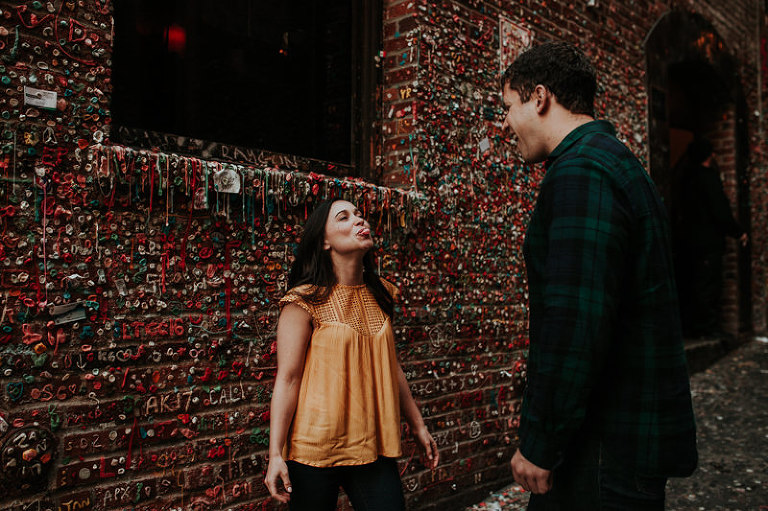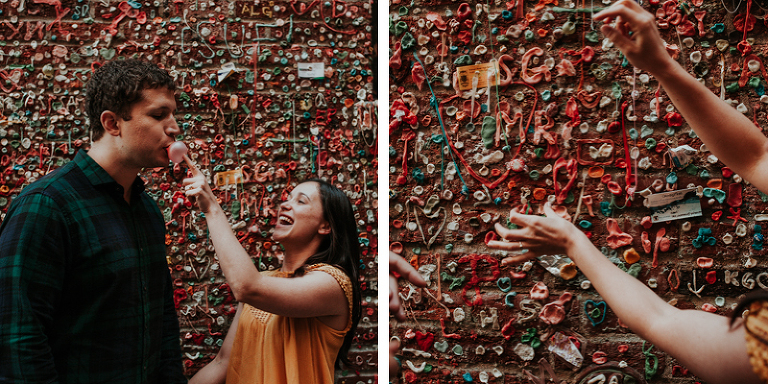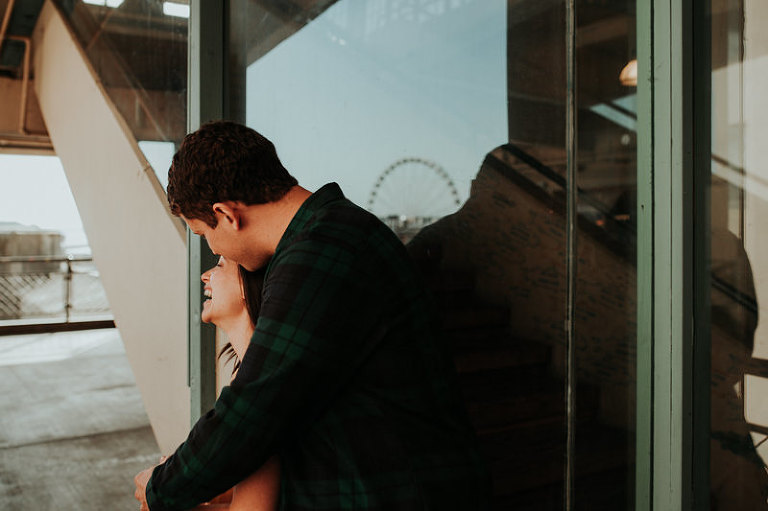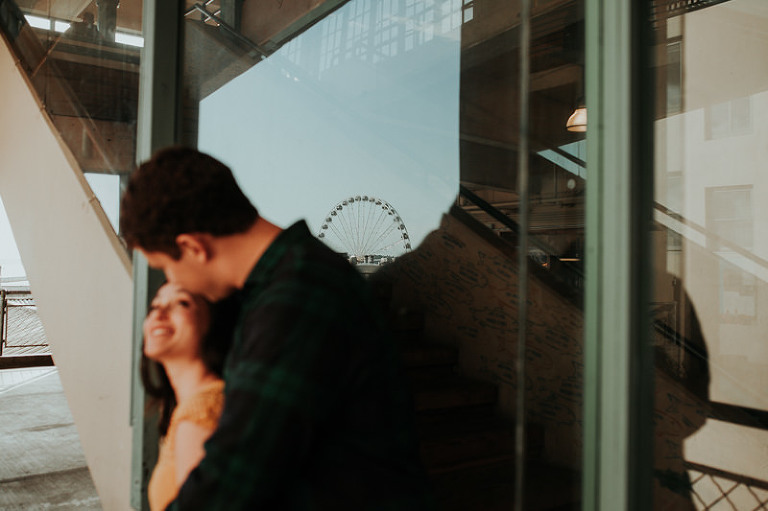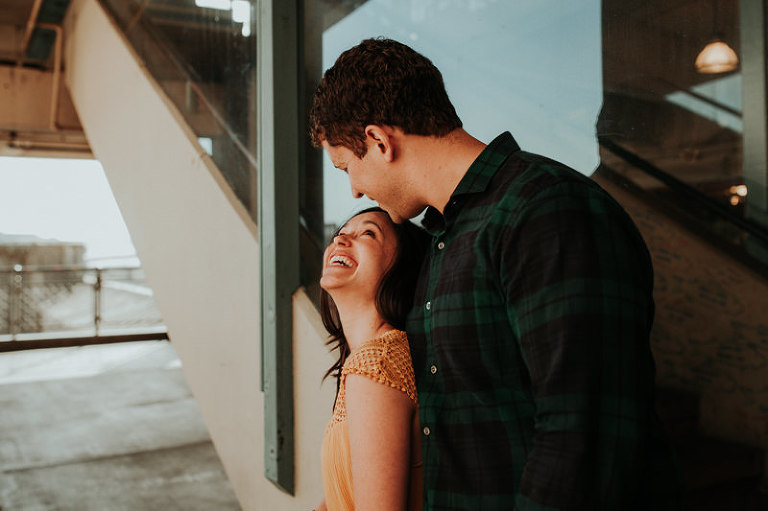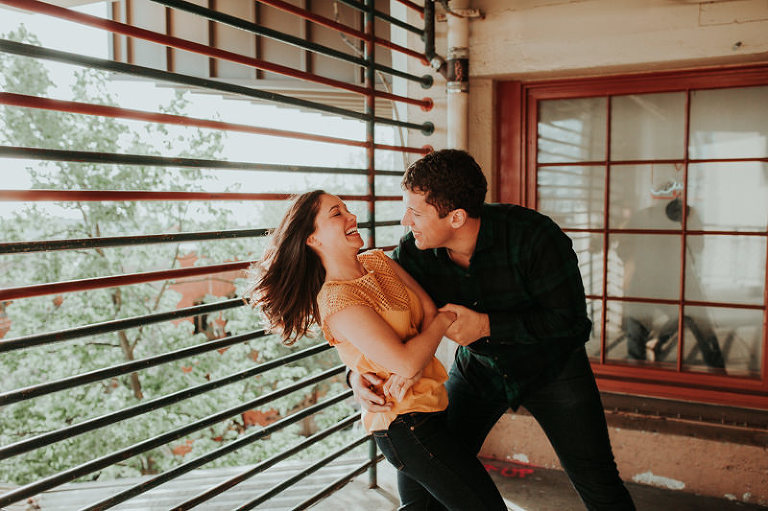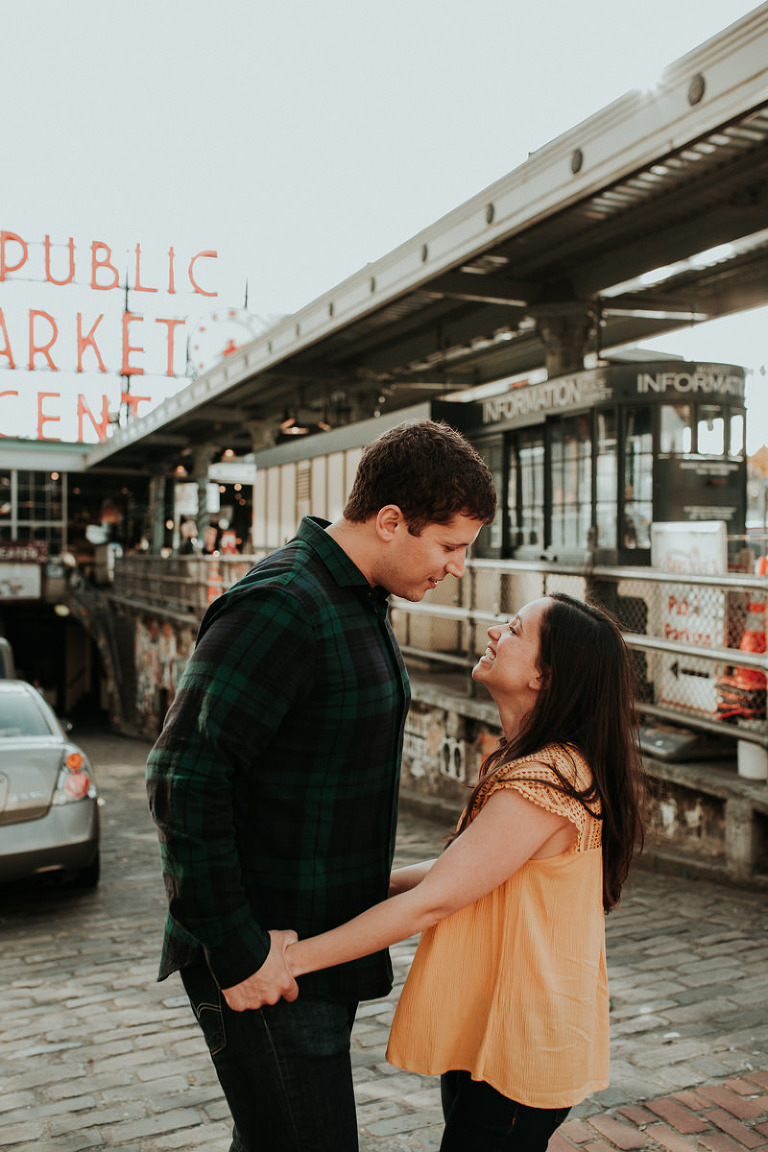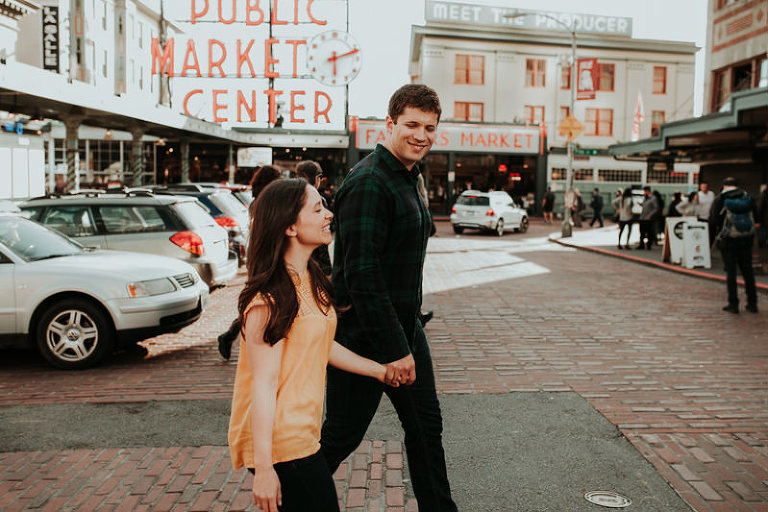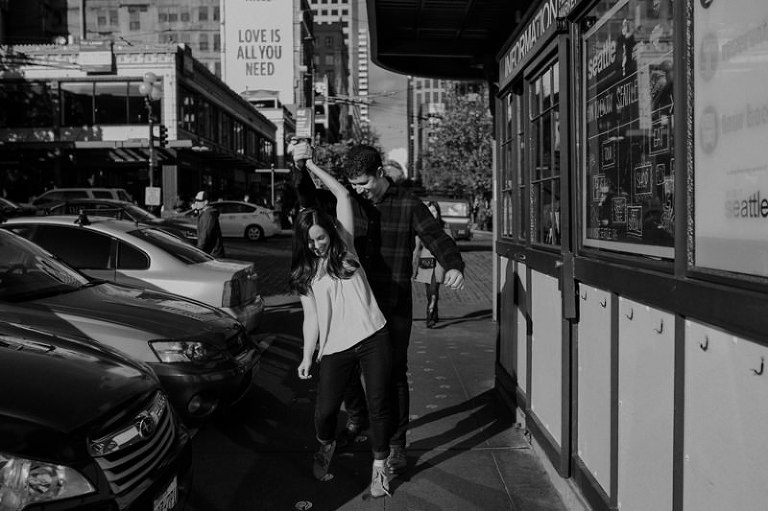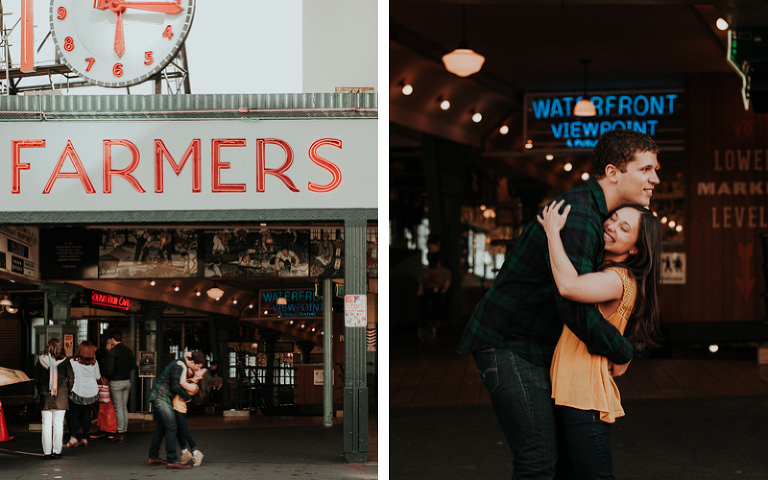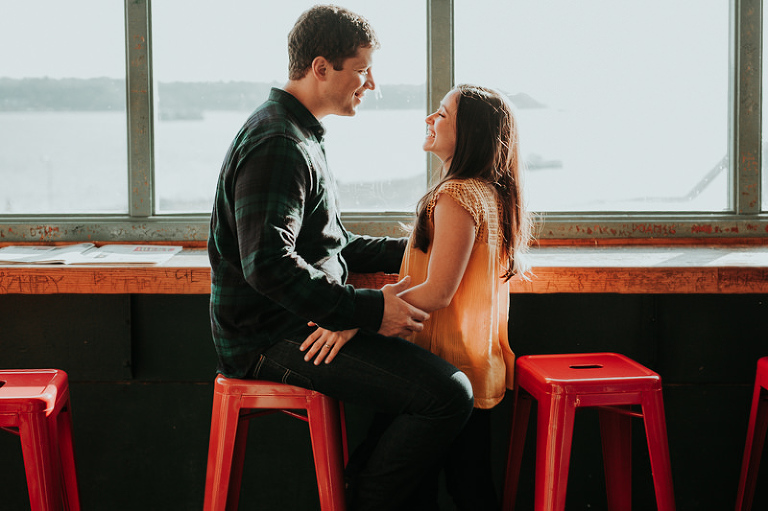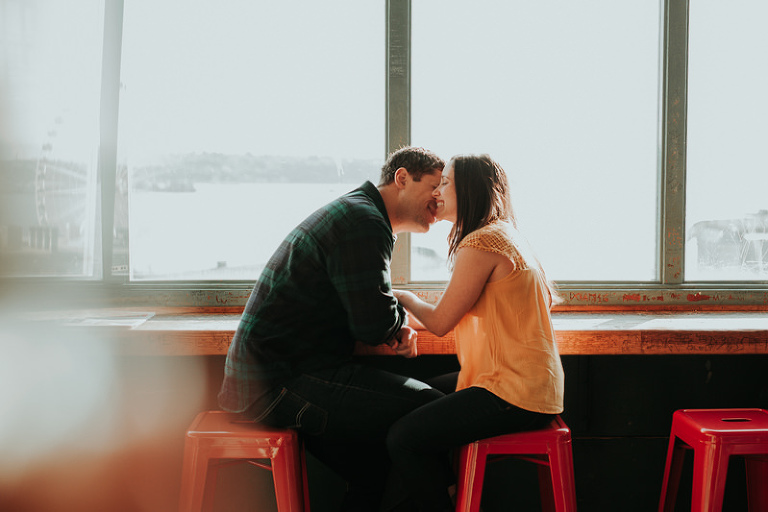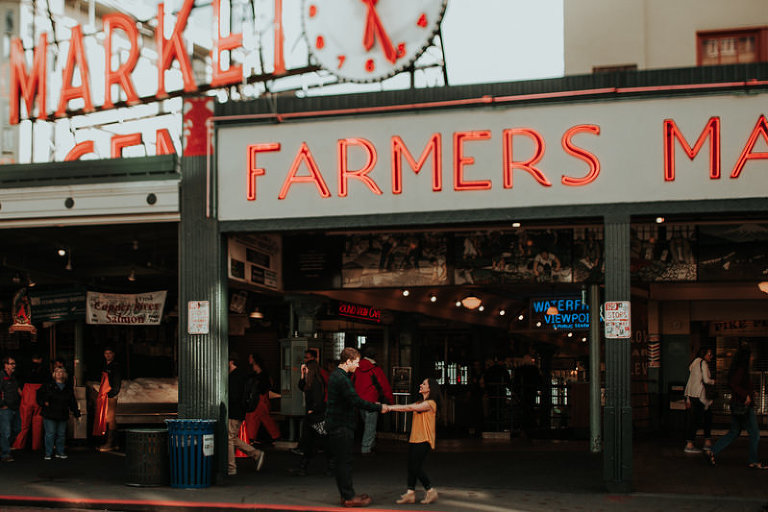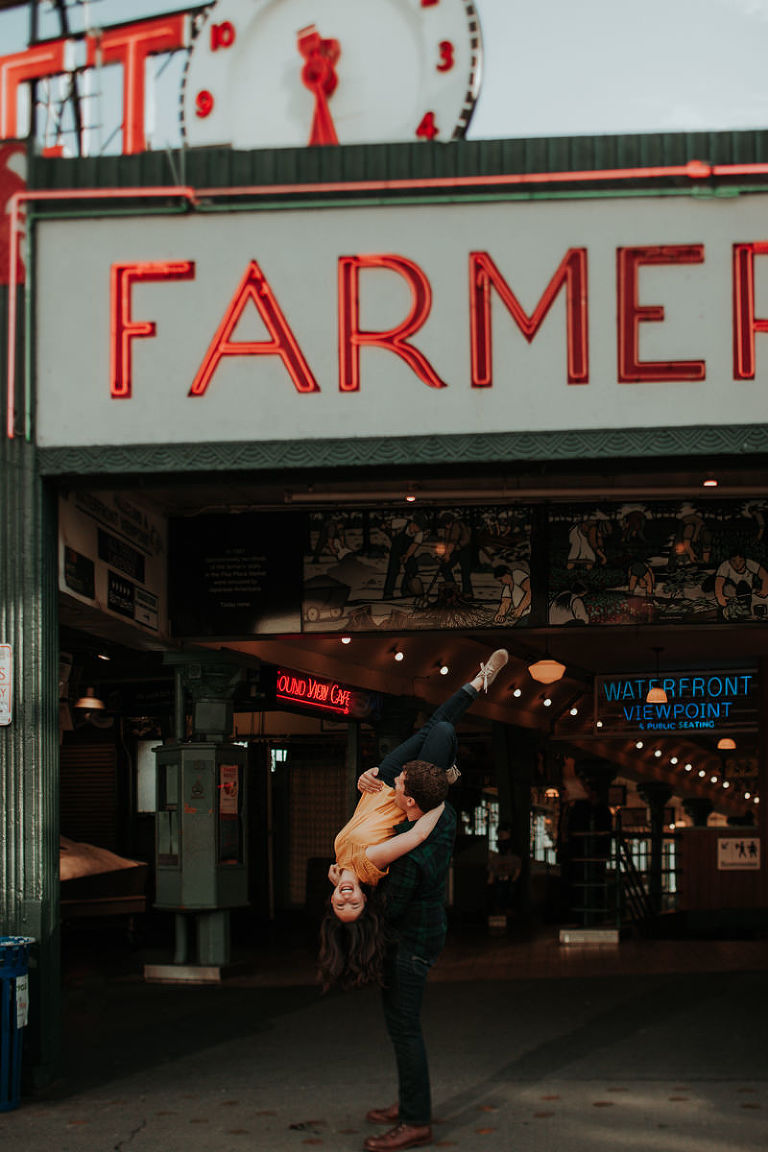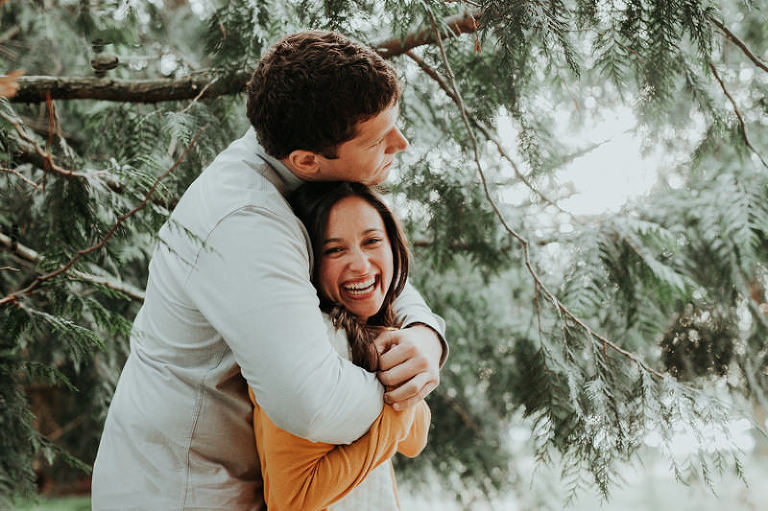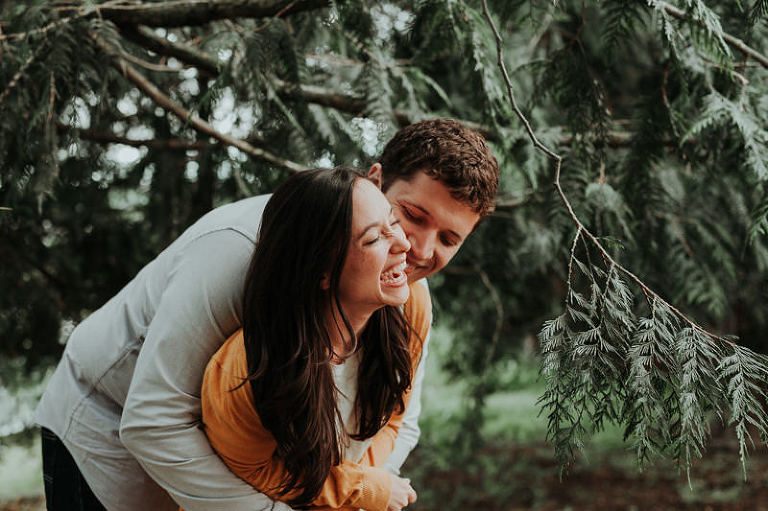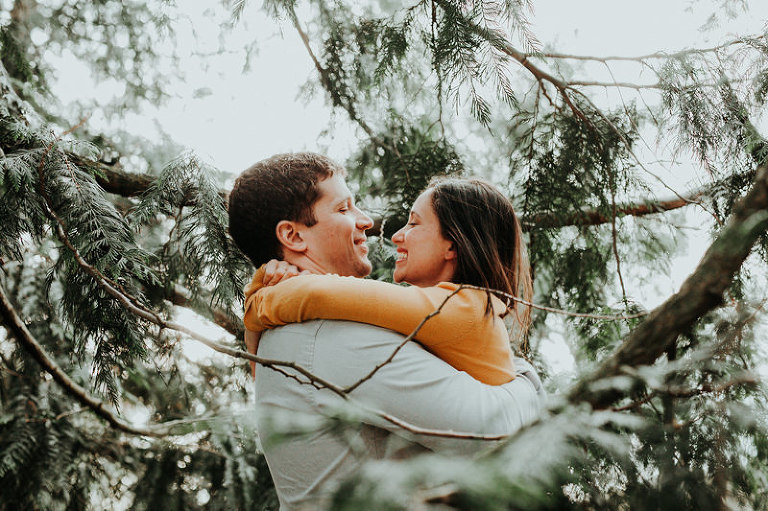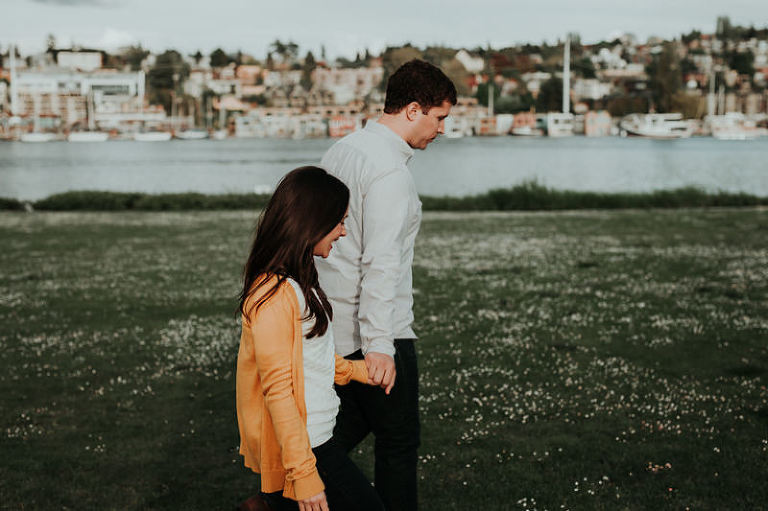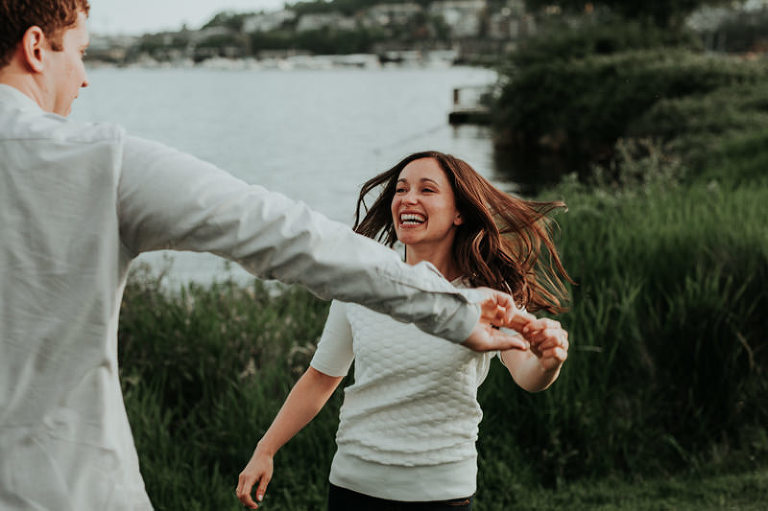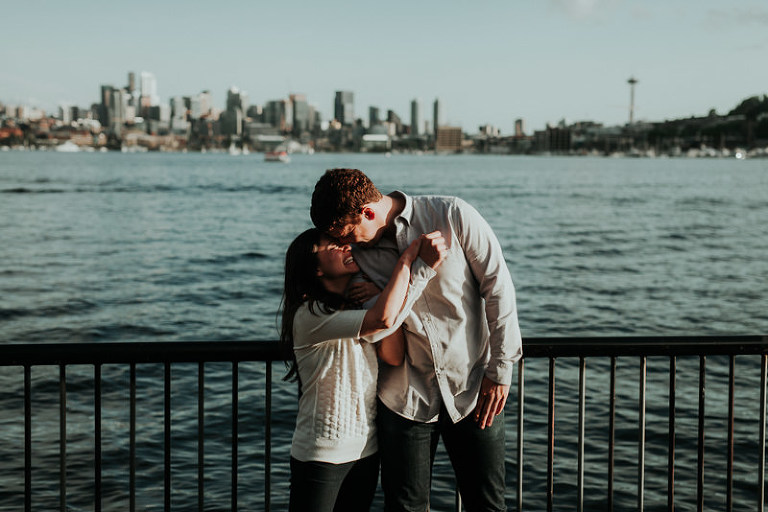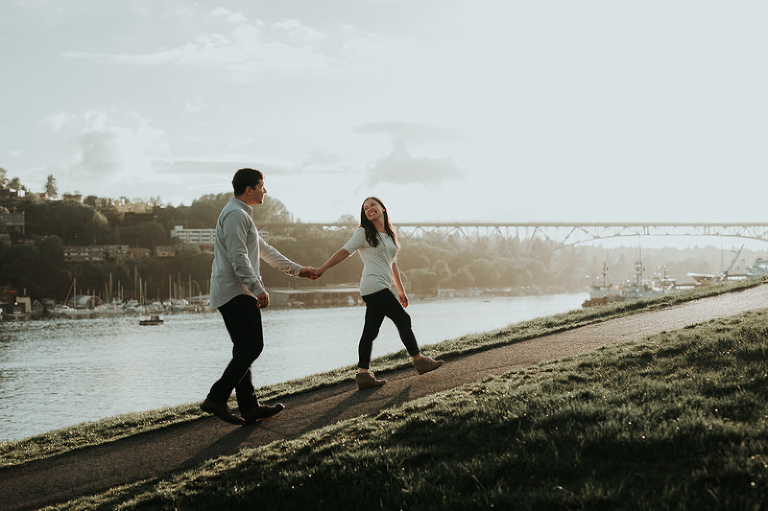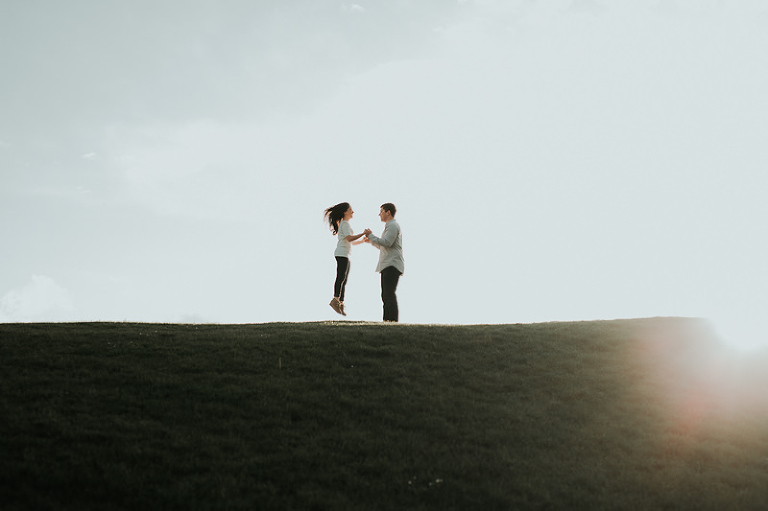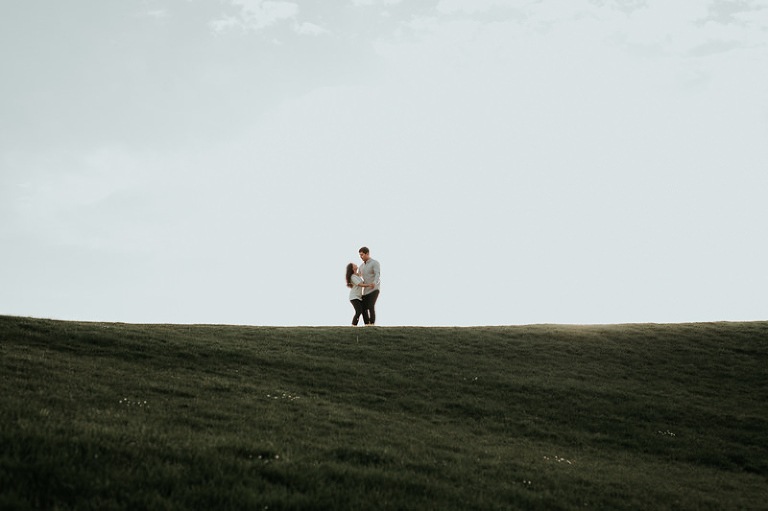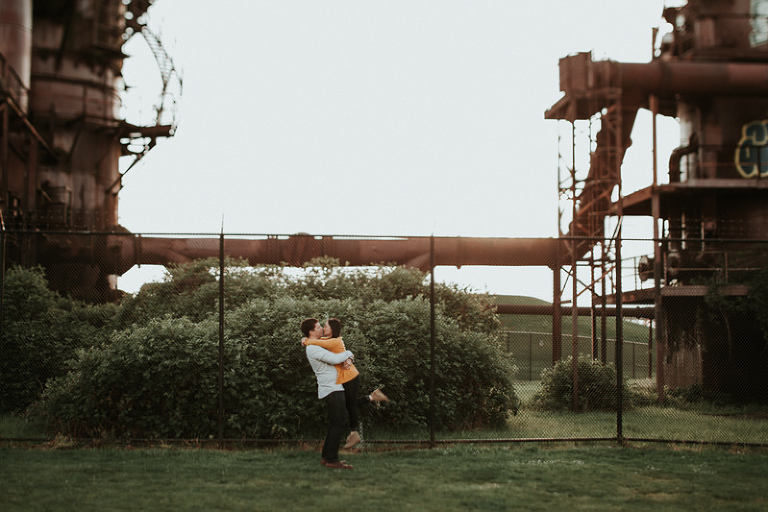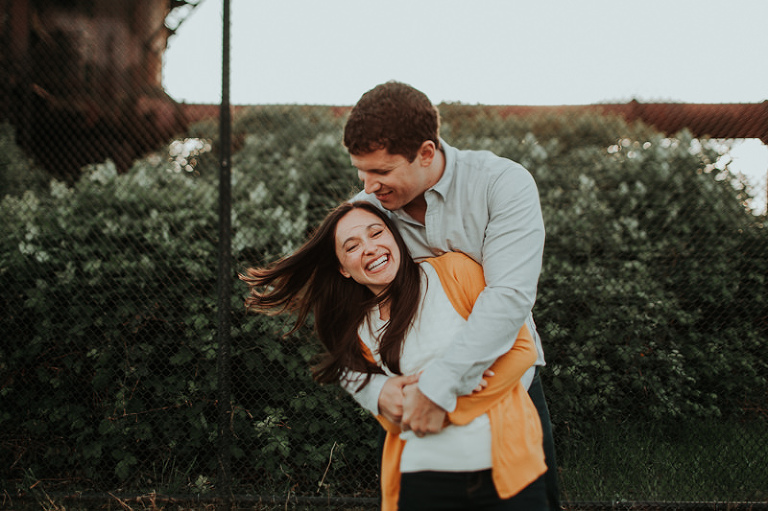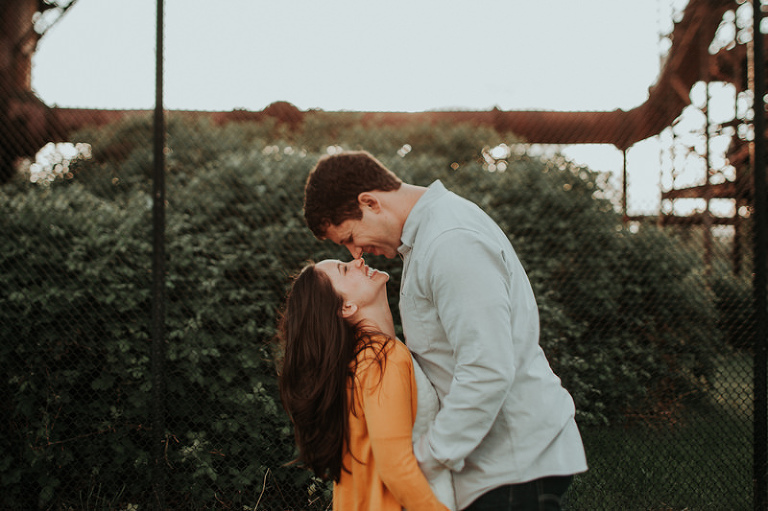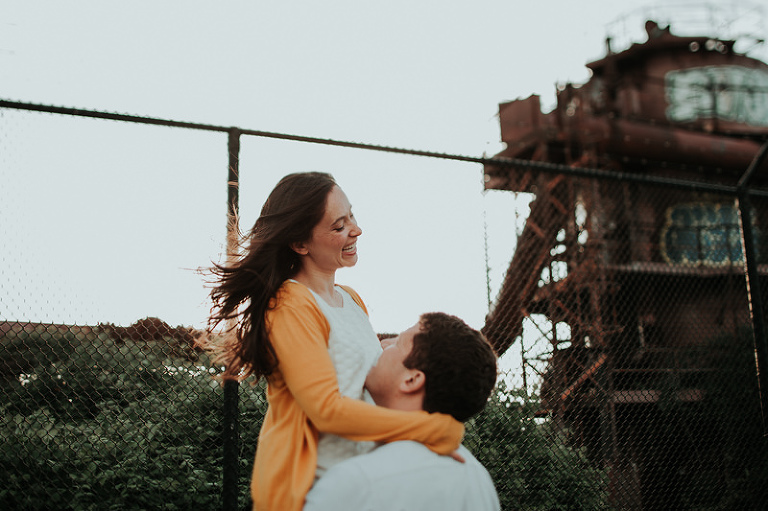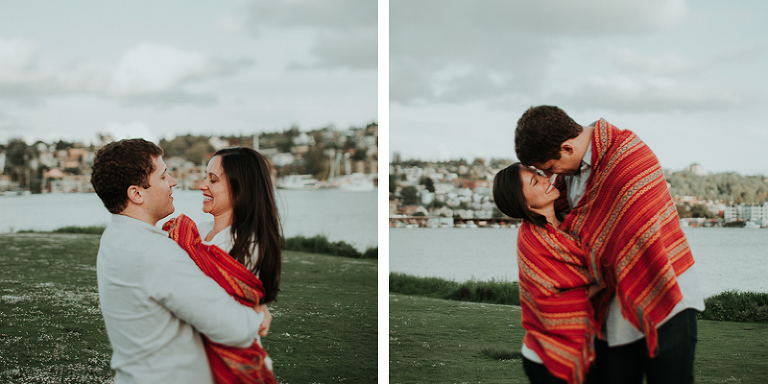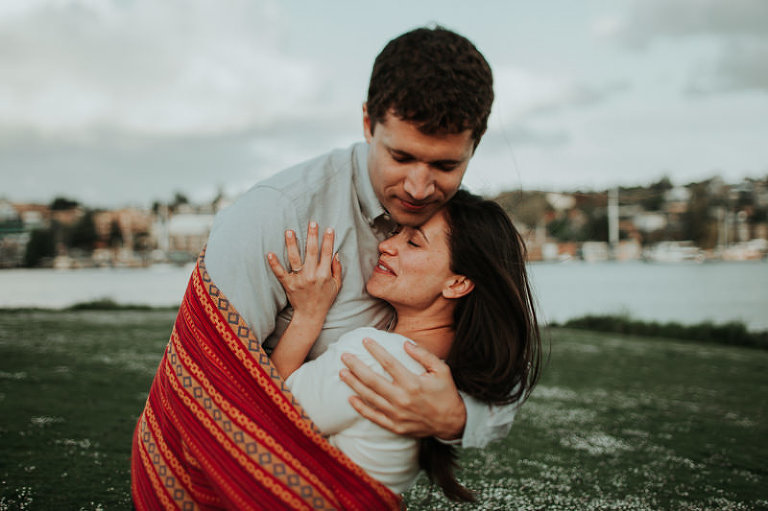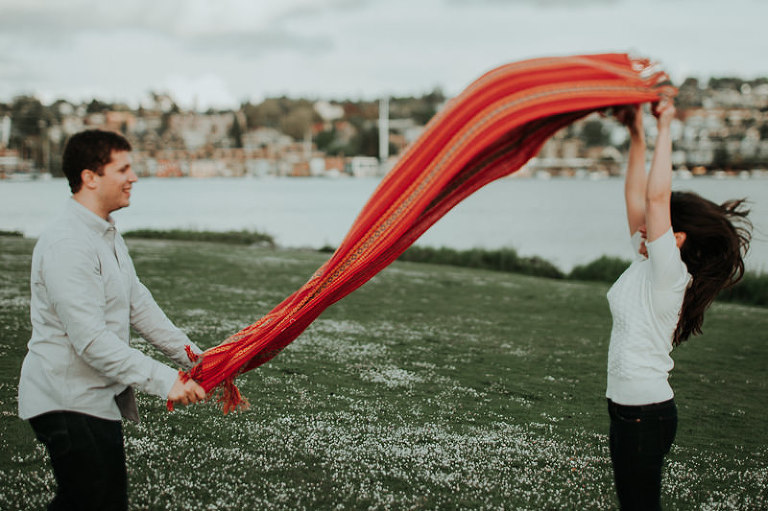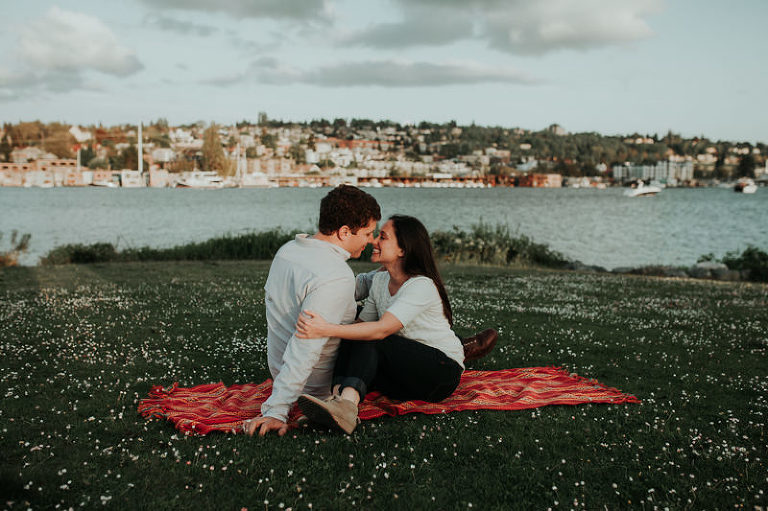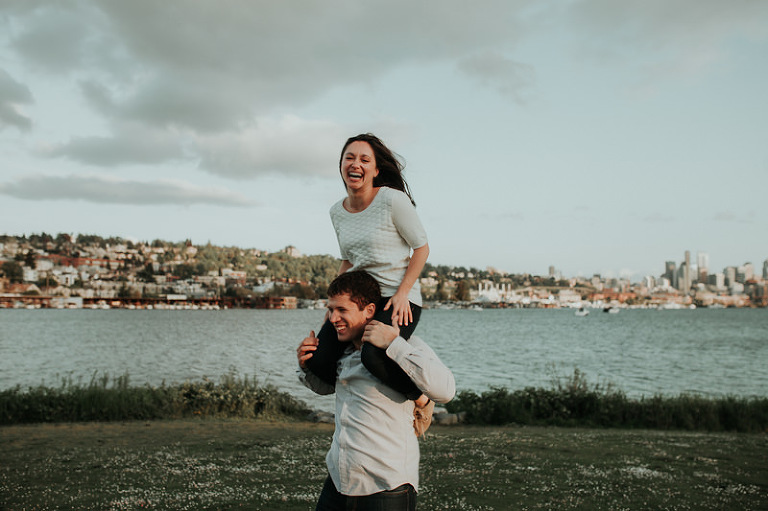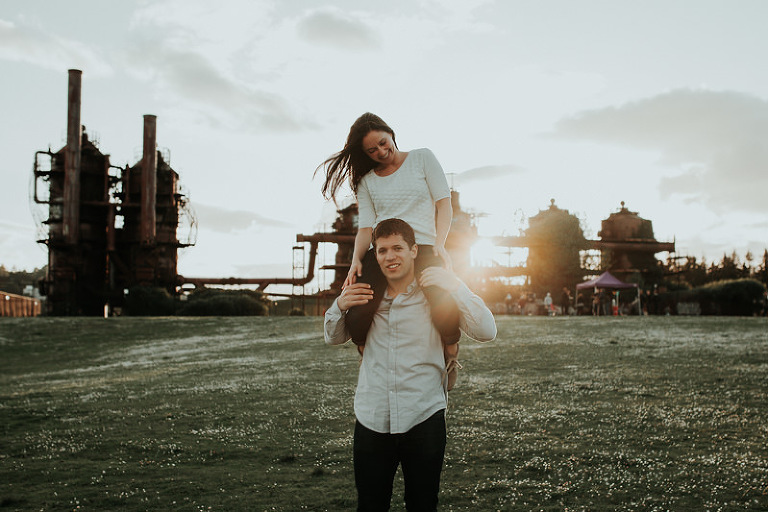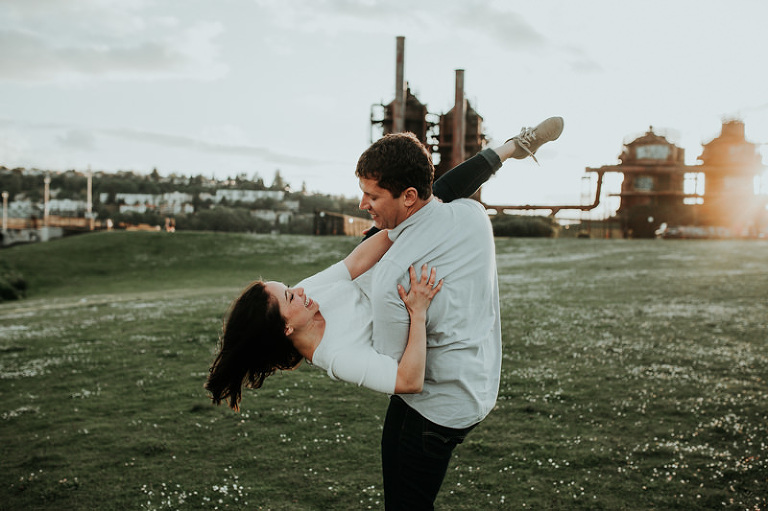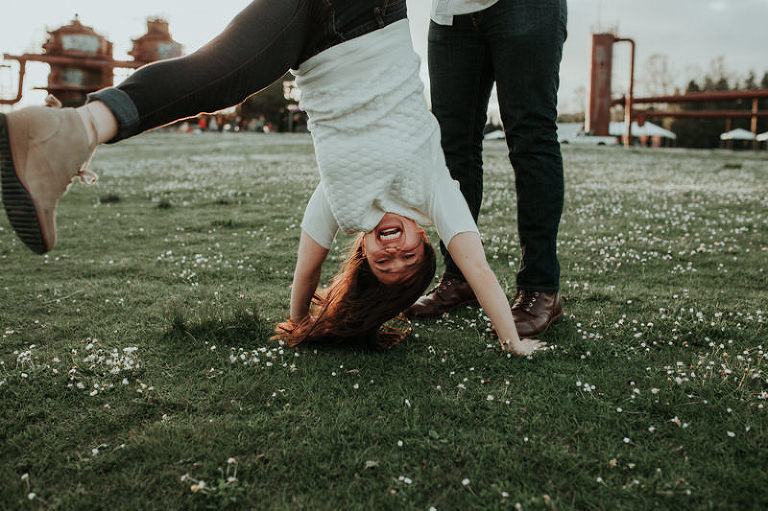 – m